Mail Order Chicken Pox
The Scary Mail-Order Chicken Pox Craze That's Sweeping the Country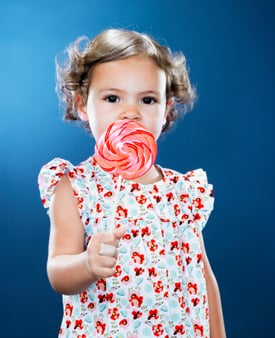 Letting your child lick a complete stranger's lollypop is a repulsive idea to most parents, but that's exactly what parents around the country are doing in an attempt to infect their tots with the chicken pox virus, thus avoiding the chicken pox vaccination. Since the vaccine's approval in 1995, every state now requires children to be vaccinated before entering daycare or preschool with relatively few exceptions, including: children can skip the varicella prick (the chicken pox vaccine) if the parents abstain from vaccinations for religious reasons, or if a child has contracted the virus on their own.
For parents opposed to the vaccines for any number of reasons, that last exemption clause has led to the creation of Facebook groups like "Find a Pox Party in Your Area" where parents connect with other like-minded adults to pass around infected pops, a modern day pox party — except with complete strangers.
What do you think? Would you ever order an infected lollipop to avoid vaccinating your child?