Malaysia Airlines Bans Babies From First Class Cabin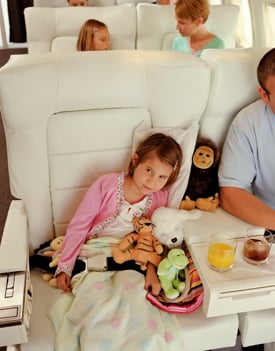 Well, cross Malaysia Airlines off your travel list if you plan to fly with your tot. The international airline is defending its decision to ban babies from the first class of its new long haul planes, saying that crying kids disrupt sleep for high-paying fellow travelers. To reinforce their decision, the airline will not be installing bassinets in the forward-most cabin when it takes delivery of the planes in 2012.
Earlier this year a majority of LilSugar readers agreed that kids don't belong in the first-class cabin, regardless of how much their parents pay for the seat. Now that an airline is actually making this their policy, would you continue to give them your business even if you were traveling in a different class?