March Madness Basketball Activities For Kids
Get Lil Ones In On the March Madness Action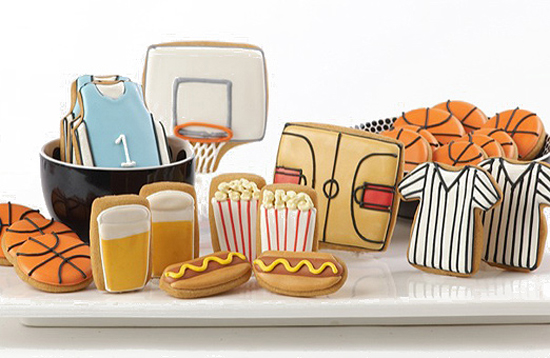 Even if your alma mater isn't one of the 64 teams playing ball this weekend, chances are you or someone in your home is wrapped up in March Madness. The annual NCAA basketball tournament has a way of bringing out the basketball fan in everyone. Whether you're headed out to a viewing party or just cheering on your team at home, here are some activities to get lil ones in on the hoops action.
Set up a mini basketball game. Using Nerf balls (so younger kids won't hurt each other) and lower hoops, create a court just the right size for the littlest basketball fans. If they're too young to understand playing a full game, try a game like HORSE, where each time a tot scores a basket she gets a letter until she spells out the word horse. Better yet, choose a word that is associated with your favorite team for them to spell out.
Create a basketball-themed buffet. Dessert tables are still all the rage, and a March Madness table is easy to create. Basketball-decorated cake pops, a basketball cake, bowls filled with cantaloupe cut with a melon baller, and themed cookies, like the ones pictured above ($65), make for a beautifully themed table.
Put the kids in training camp. During half time, arrange a series of dribbling and shooting drills, silly obstacle courses, and ultimately a piñata for tots to develop their hoops skills.