Martha & Friends "Halloween Horror Show" Episode
Little Martha Stewart Celebrates Halloween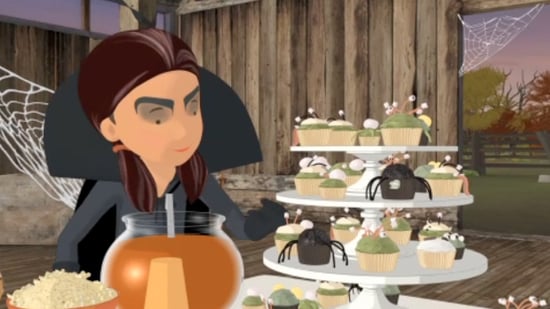 Calling all crafty kids! Martha & Friends, the animated series for kids featuring projects and recipes by Martha Stewart, is airing its "Halloween Horror Show" episode this Friday, Oct. 28, on the Hallmark Channel at noon.
Little Martha is a 10-year-old girl who works on crafts and plans themed parties with her three friends and two playful puppies. She and her friends dress as "Glampires" for Halloween and throw a spooky Halloween party in a barn, complete with cobwebs, orange and black banners, balloons, lanterns, and creepy Halloween snacks.
Kids are encouraged to visit the Martha & Friends website to copy any of the crafts, costumes, or recipes that they see on Martha & Friends. The website also features interactive games and fun facts about the characters on the show.
Be sure to record the show for your little ones, and check the website for fun DIY Halloween costumes and kid-friendly Halloween party snacks. Perhaps there will be recipes for those adorable spider cupcakes and that delicious-looking pumpkin punch!