Martha Stewart's Fourth of July Special For Kids
Martha Stewart Gets Animated in Fourth of July Special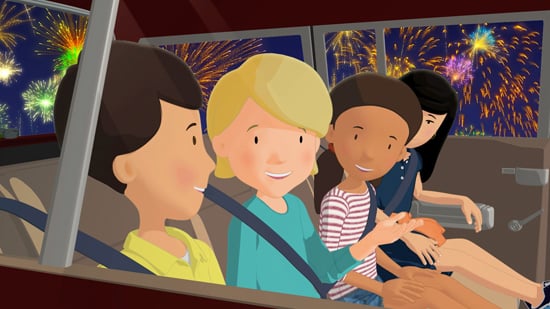 It's going to be a Martha Fourth for lil bakers and crafters! The queen of the kitchen and craft table is moving beyond moms and introducing tots to her world with the launch of Martha & Friends, an animated series that follows a 10-year-old Martha Stewart as she and three friends embark on various adventures. Along the way, they'll explore their creativity (think crafts and cooking) and problem solving skills. After each episode airs, kids can visit the website to download the show's recipes and project instructions.
To supplement the series, a half hour Independence Day special will air on the Hallmark Channel this weekend. Lil ones can follow the gang as they try to save their town's annual Fourth of July celebration when it is threatened by bad weather and Martha's missing pets. As someone who's named her own dog after the doyenne, we're pretty sure Jennifer Garner's girls will be tuning in!
Keep reading for step-by-step instructions to create one of the show's crafts.