There's no surer way to give your bump a boost than throwing on a dress. For some reason, wearing a frock instantly gives moms-to-be more confidence to go about their day. As the weather grows warmer, it's the perfect time to pack the expectant mama's closet with dresses that will add a spring to her step as she steps out the door. Check out 20 of our favorites for the season.
Asos Body-Conscious Dress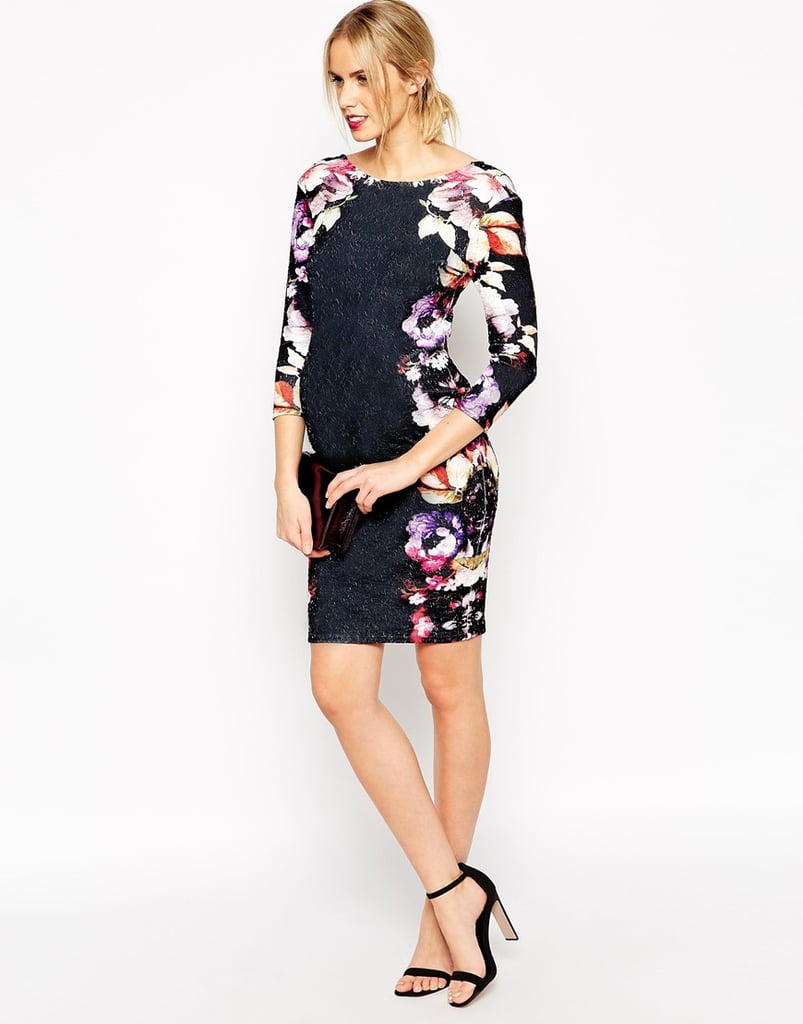 Floral prints will obviously continue to be popular into the Spring, and Asos's Body-Conscious Dress [1] ($70) is a great way to carry on the trend.
Topshop Maternity Animal-Print Swing Dress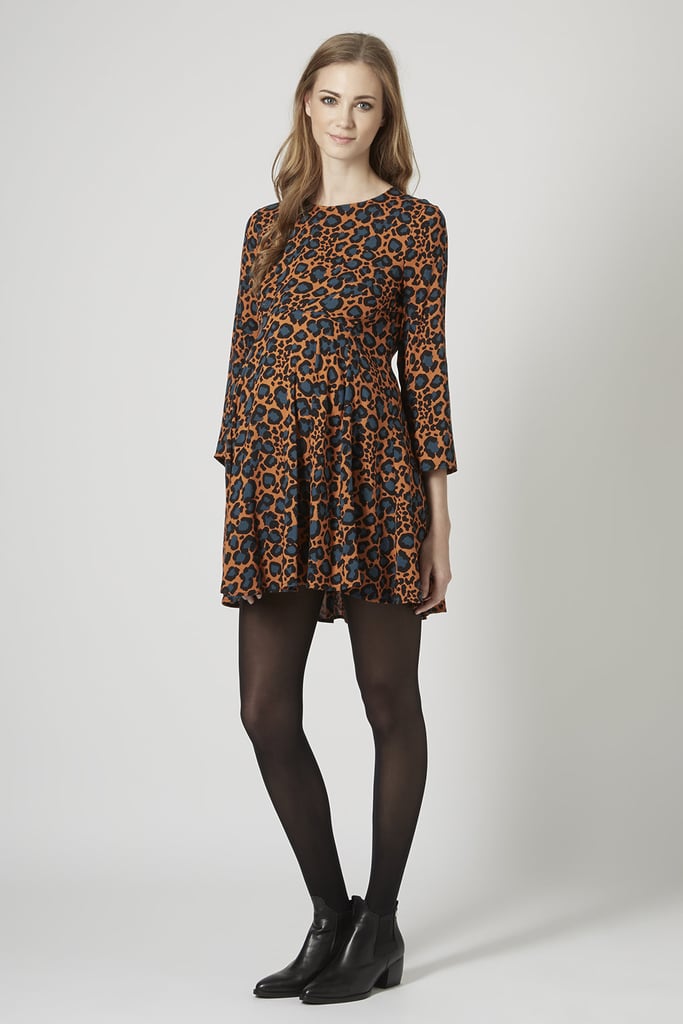 It doesn't get more comfortable than Topshop's Animal-Print Swing Dress [2] ($80). The soft, woven dress has an easy, flowy look that's perfect for Spring's parties and work events. Best of all, the style works well postpregnancy too.
H&M Mama Patterned Dress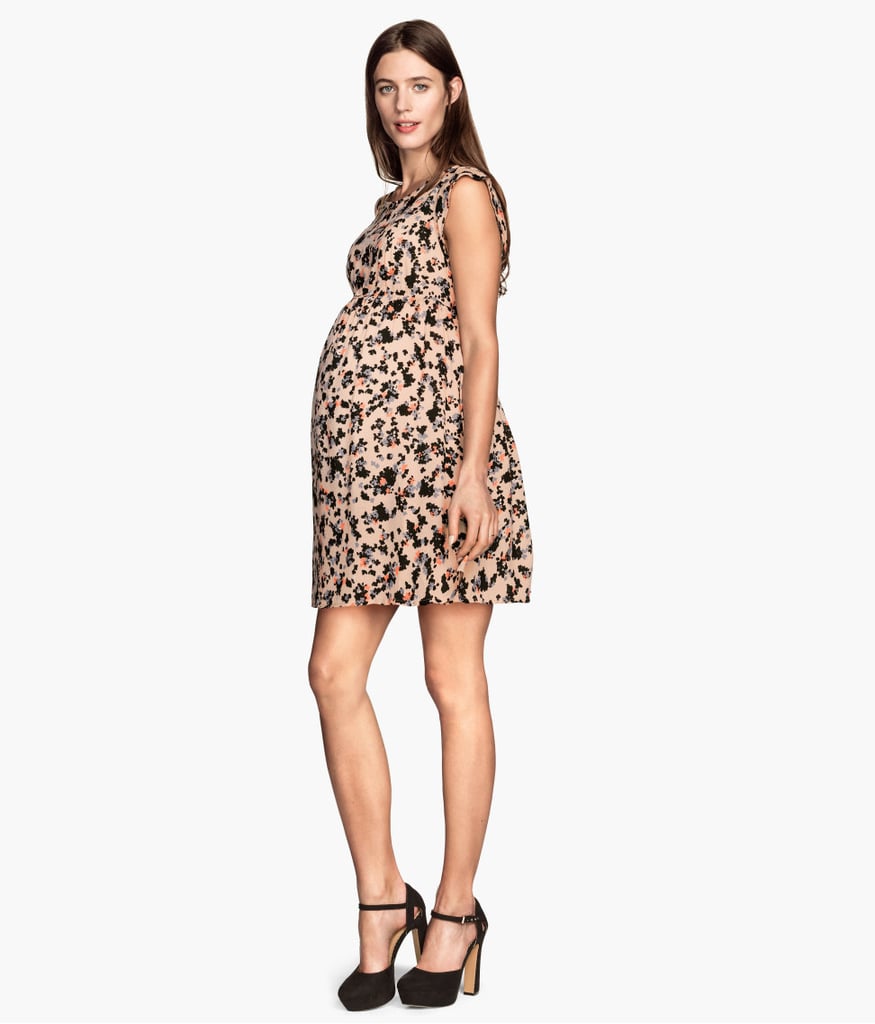 H&M's Mama Patterned Dress [3] ($35) can easily work throughout an entire pregnancy — and beyond! Wear it on its own in the beginning and then paired over leggings when a bigger belly forces it to sit higher. And, when you're through, wear it in your early postpartum days just like Kate Middleton did the week after Prince George was born.
Pink Blush Striped Bottom Colorblock Maxi Dress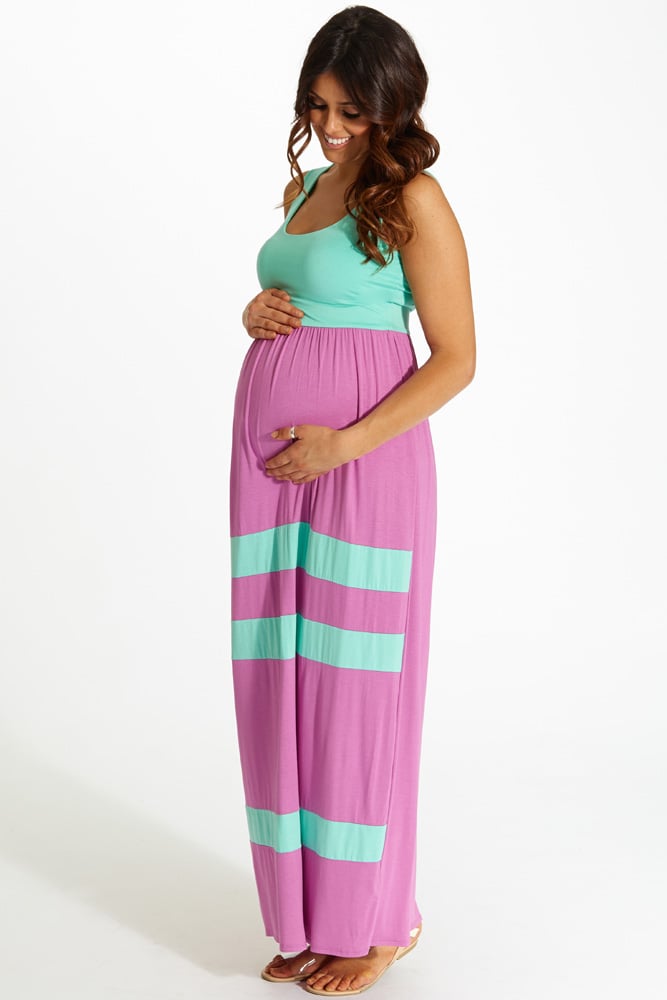 Pink Blush's Striped Bottom Colorblock Maxi Dress [4] ($41) is the perfect dress to take you through the season. Pair it with a denim jacket during the cooler days of early Spring, and then wear it on its own throughout the Summer.
Pink Blush Royal Blue Plus-Size Nursing Dress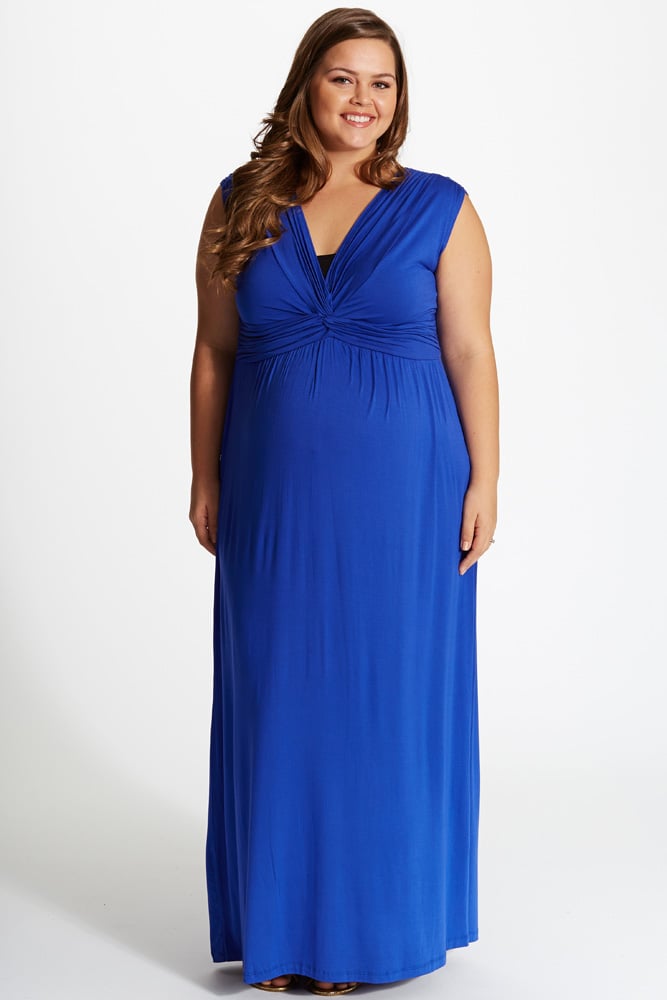 Pink Blush's Royal Blue Plus-Size Nursing Dress [5] ($39) can easily move from day to night on a warm Spring day.
Gap Collarless Button-Front Dress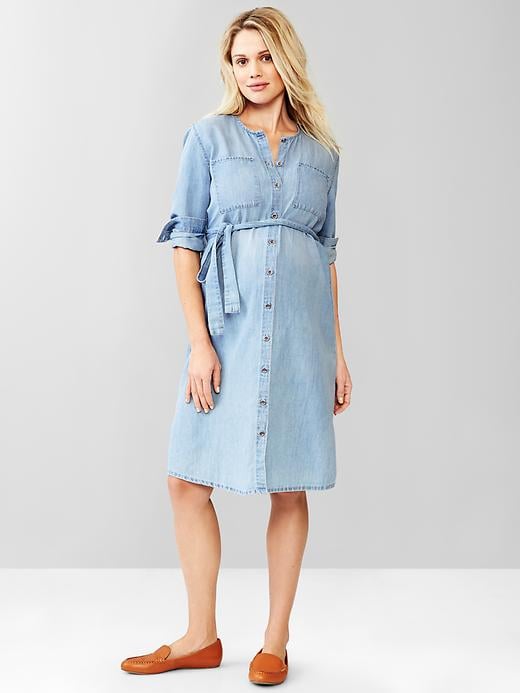 Pregnancy has never looked quite so glamorous! Gap's Collarless Chambray Dress [6] ($70) can be dressed up or down with accessories to accommodate various events. Thanks to an adjustable tie, you can be sure that this dress will accommodate your belly during all three trimesters.
Tees by Tina Lattice Maxi Maternity Dress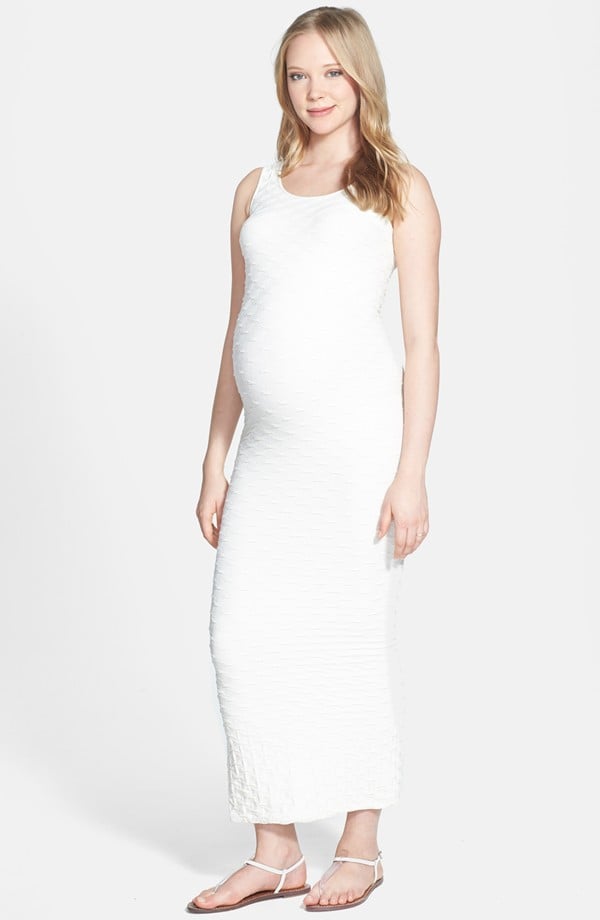 White is bigger than ever this Spring, and Tees by Tina's Lattice Maxi Maternity Dress [7] ($120) allows moms-to-be to wear the trend, even as their bellies are expanding.
Isabella Oliver Slouchy Maternity Tunic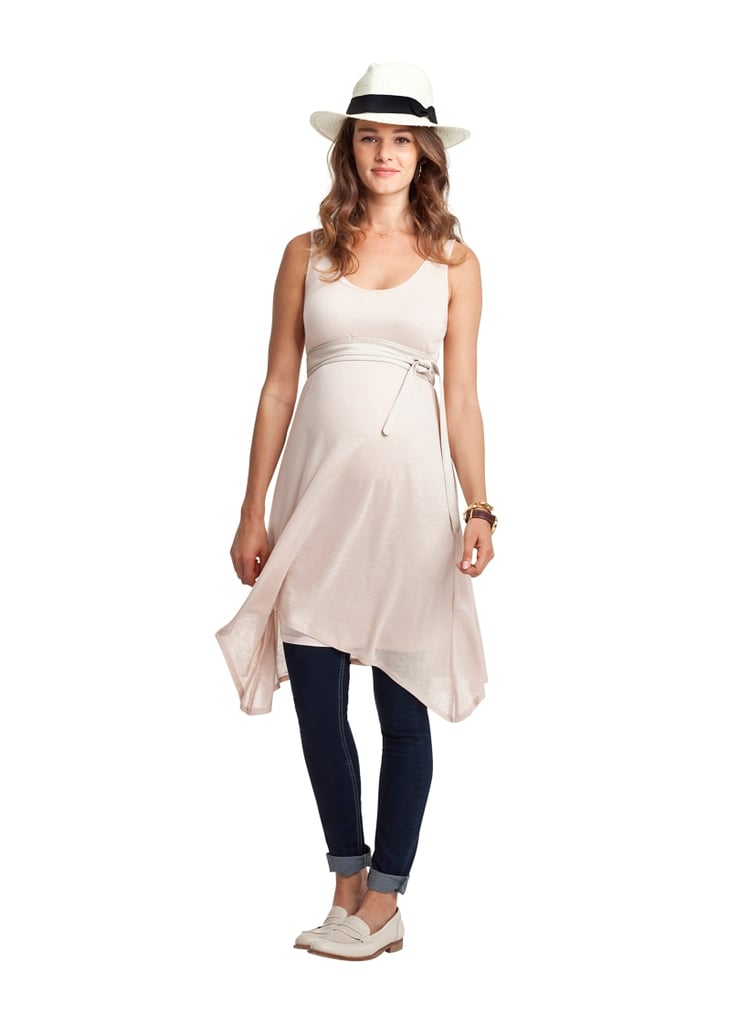 Isabella Oliver has another winner on her hands with the Slouchy Maternity Tunic [8] ($95). Made of soft woven viscose and linen, it could easily become your favorite dress of the season.
Isabella Oliver Denim Dress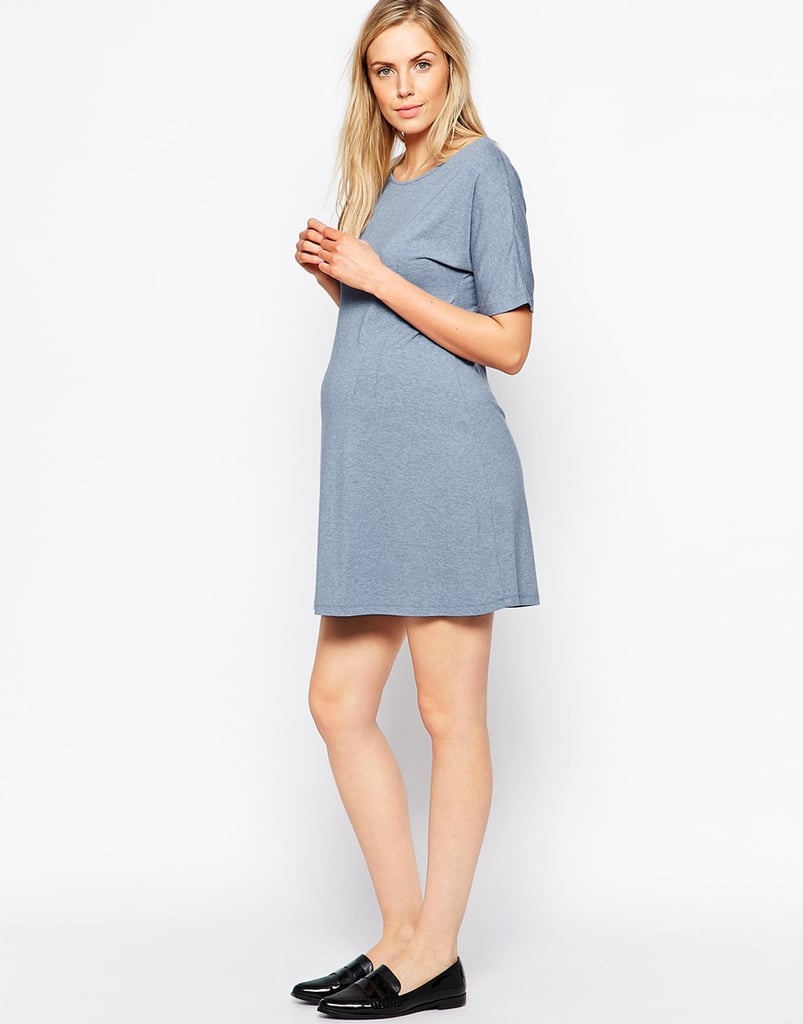 The best part of Isabella Oliver's Denim Dress [9] ($127) is its simplicity — it goes with virtually everything!
Japanese Weekend Colorblock Maternity Dress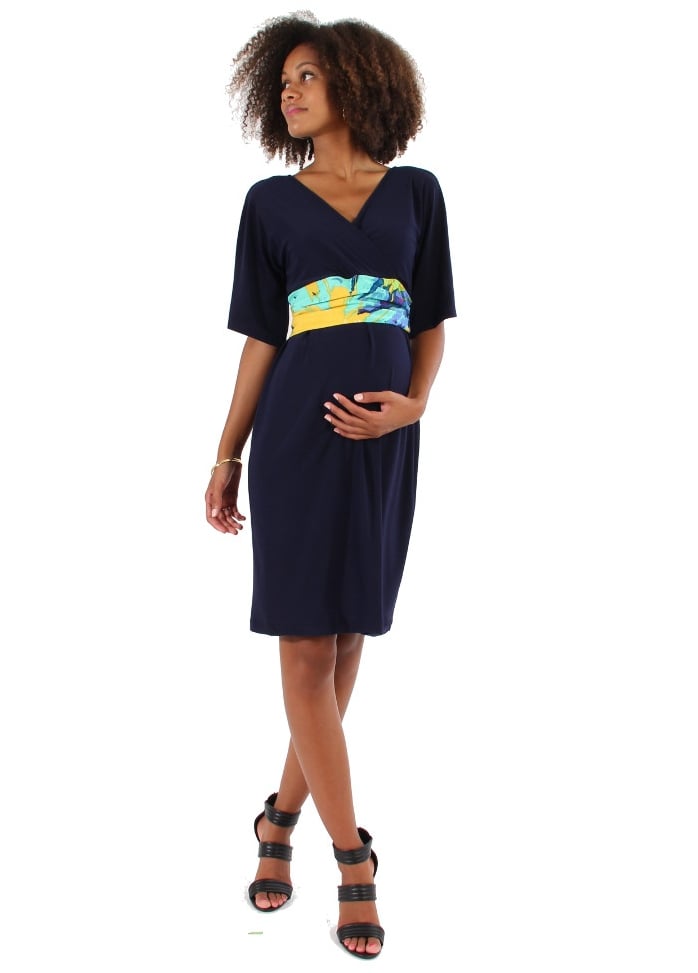 Leave it to Japanese Weekend to create the ultimate classic casual dress for Spring. The Colorblock Nursing Dress [10] ($94) is also suited to nursing moms.
Maternal America Sweater-Back Dress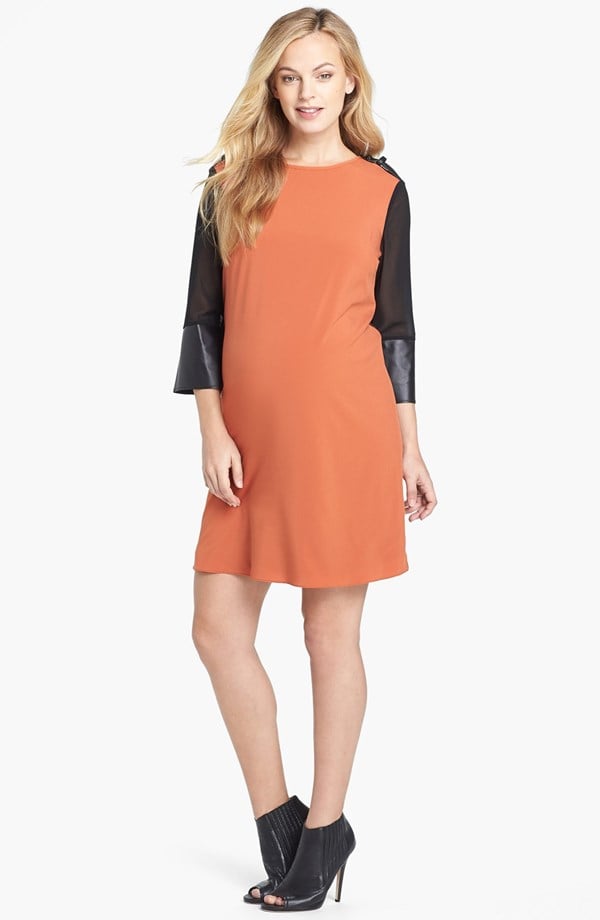 We love the fun nature of Maternal America's Sweater-Back Dress [11] ($147). The leather-trimmed sleeves and simple shape will make it a staple in your maternity wardrobe.
Asos Body-Conscious Dress With Contrast Strap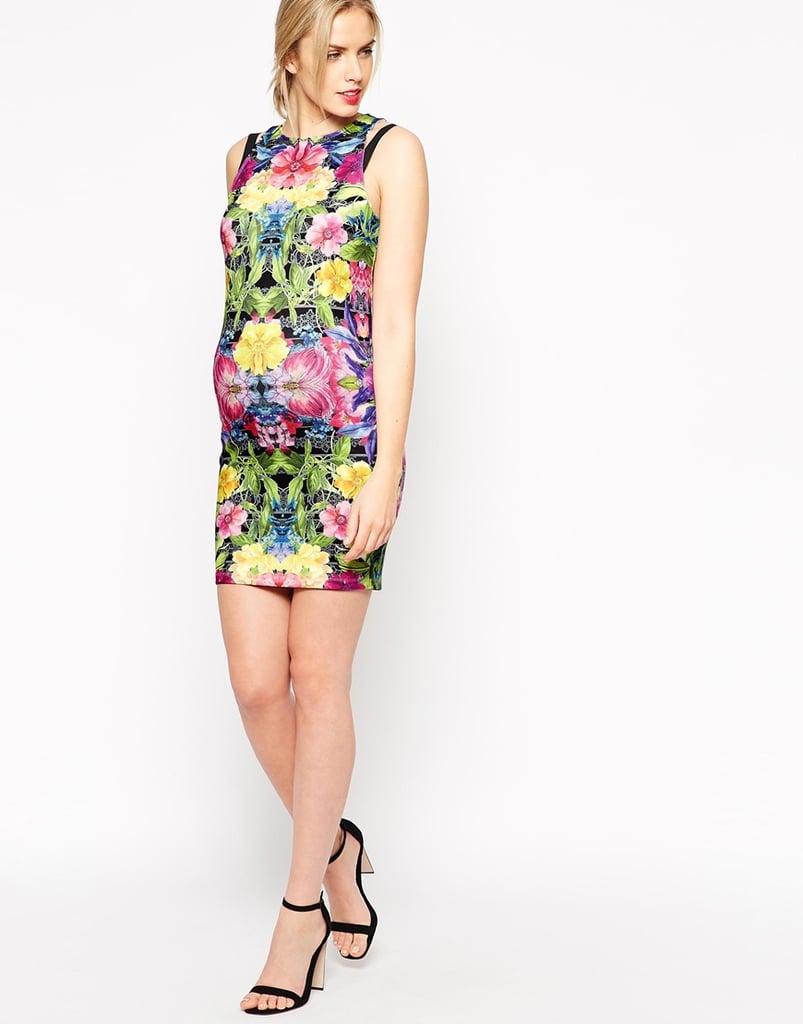 Floral prints are represented in a bold way with Asos's Body-Conscious Dress With Contrast Strap [12] ($65).
Tart Maternity Lindy Striped Dress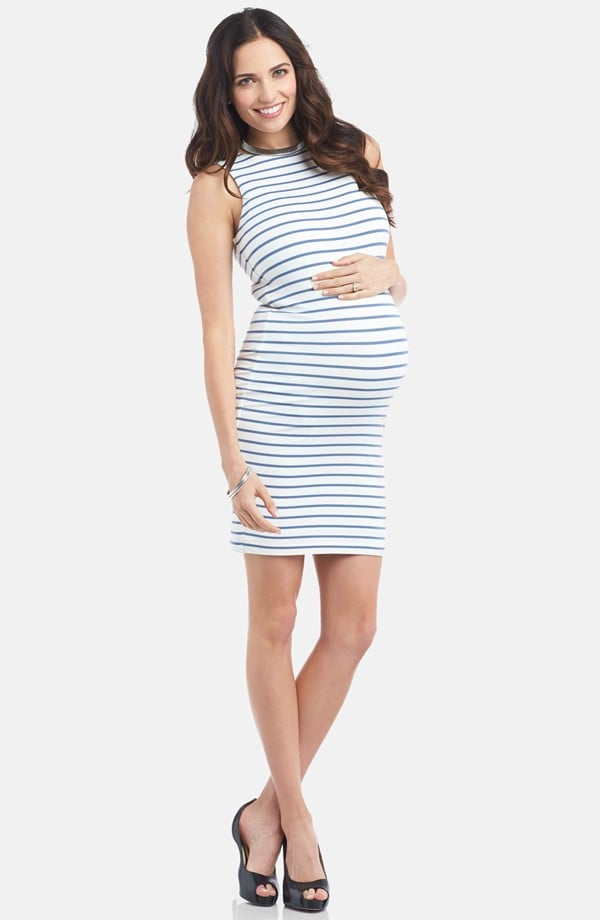 Tart Maternity's Lindy Striped Maternity Dress [13] ($106) is a beautiful way to highlight a growing bump this Spring.
Topshop Tencel Shirtdress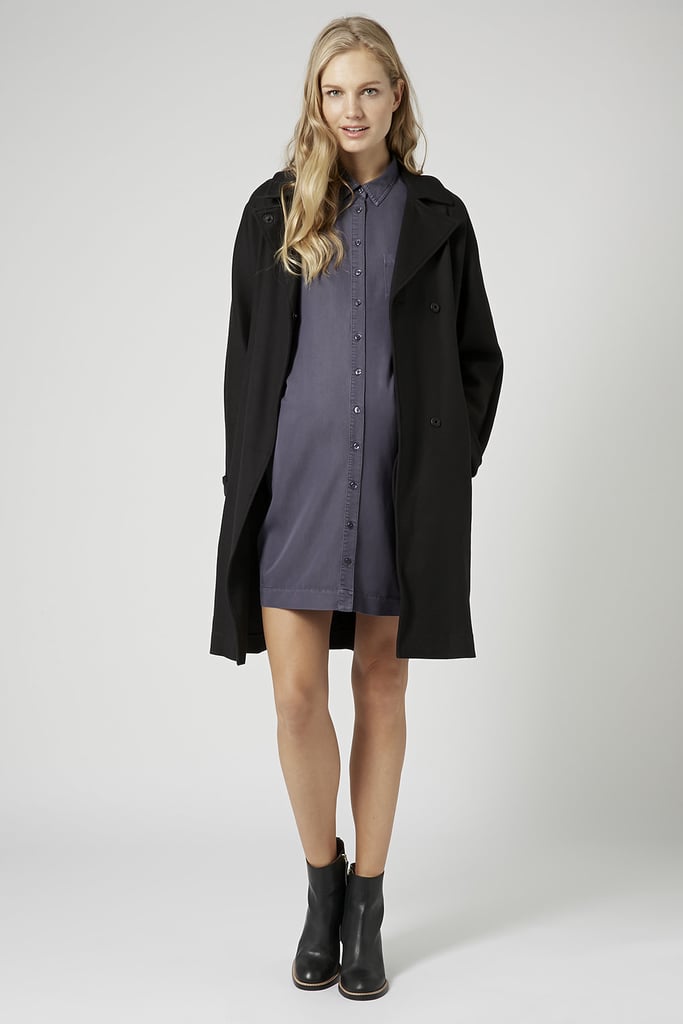 Comfortable clothing is a necessity during pregnancy, and Topshop's Tencel Shirtdress [14] ($75) embodies everything you want in a maternity dress — low-maintenance, lightweight, and matches everything.
Asos Scuba Skater Dress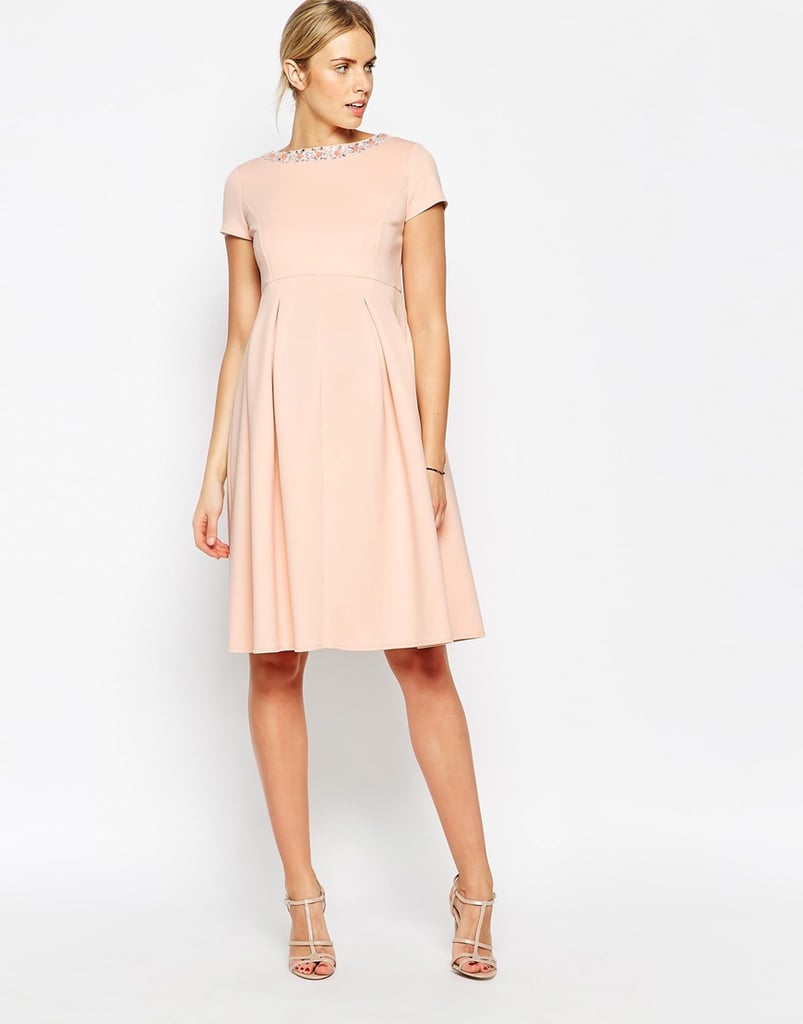 The floral-collar detail and peachy-perfect color of Asos's Scuba Skater Dress [15] ($89) just scream Spring!
Asos Rainbow Bird Shirtdress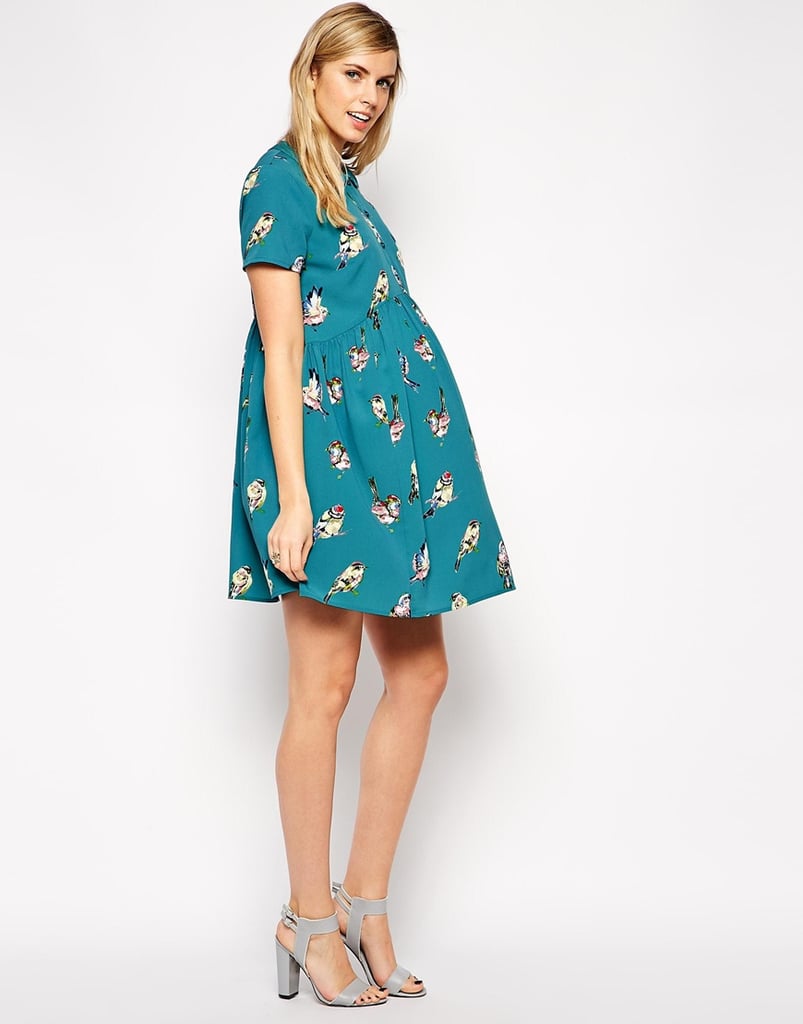 The tropical trend is front and center on Asos's Rainbow Bird Shirtdress [16] ($65).
Hatch Collection The Darling Dress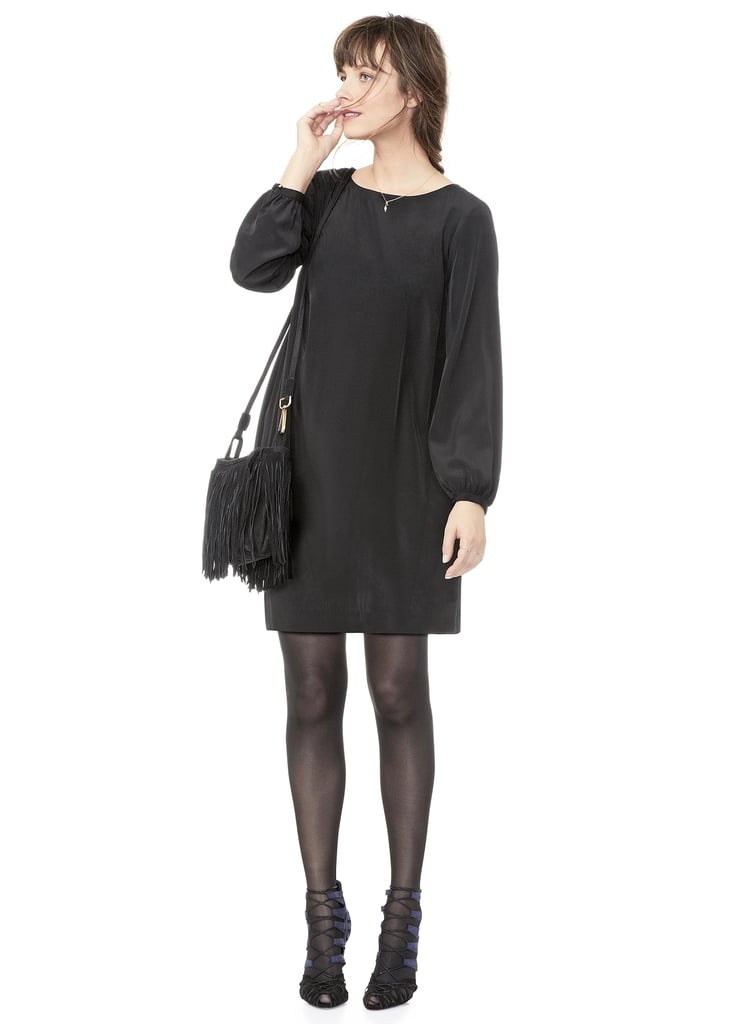 As elegant as it looks, Hatch Collection's The Darling Dress [17] ($288) can be worn on its own, belted above the belly, or with a variety of accessories to change its look with each wearing.
Pink Blush Ivory Lace Belted Dress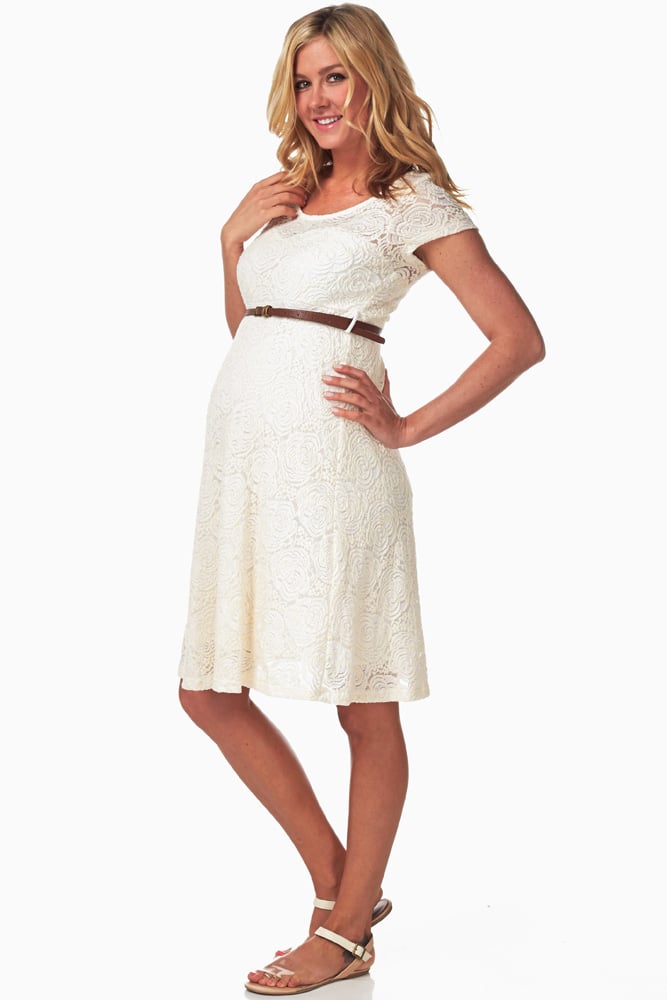 We love everything about this Pink Blush Ivory Lace Belted Dress [18] ($44) — the creamy lace texture, the simple belt, and the classic silhouette!
Isabella Oliver Banbury-Print Tunic Dress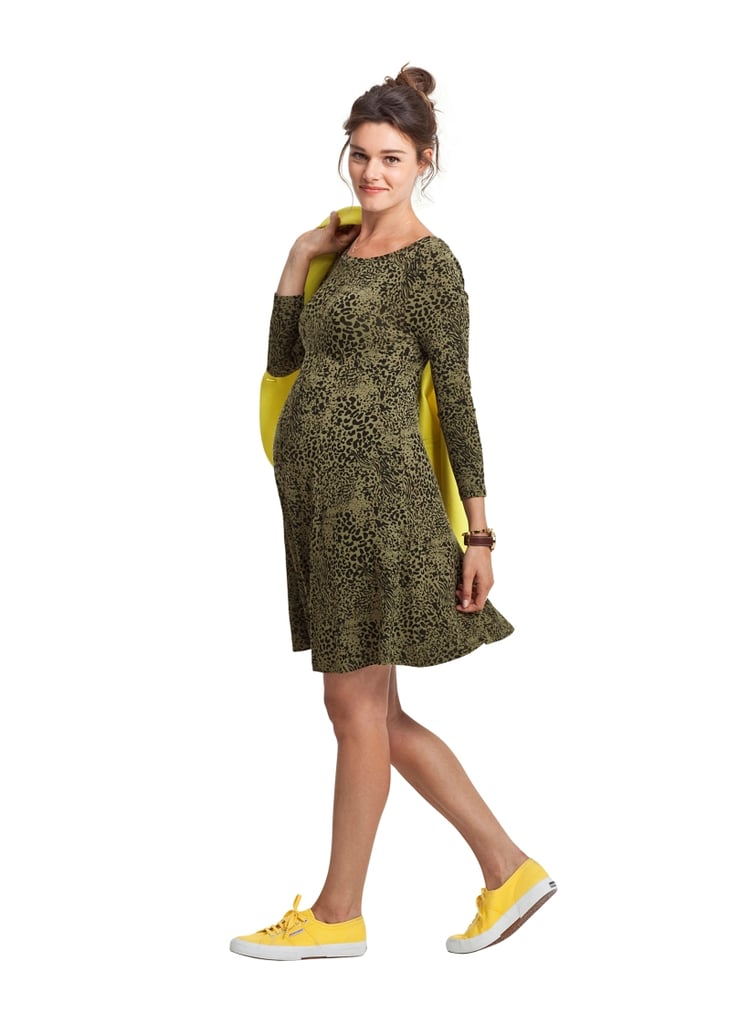 Pairing this Isabella Oliver Banbury-Print Tunic Dress [19] with bright accessories is the perfect Spring fashion choice for any expectant mama.
Japanese Weekend Nursing Drape Dress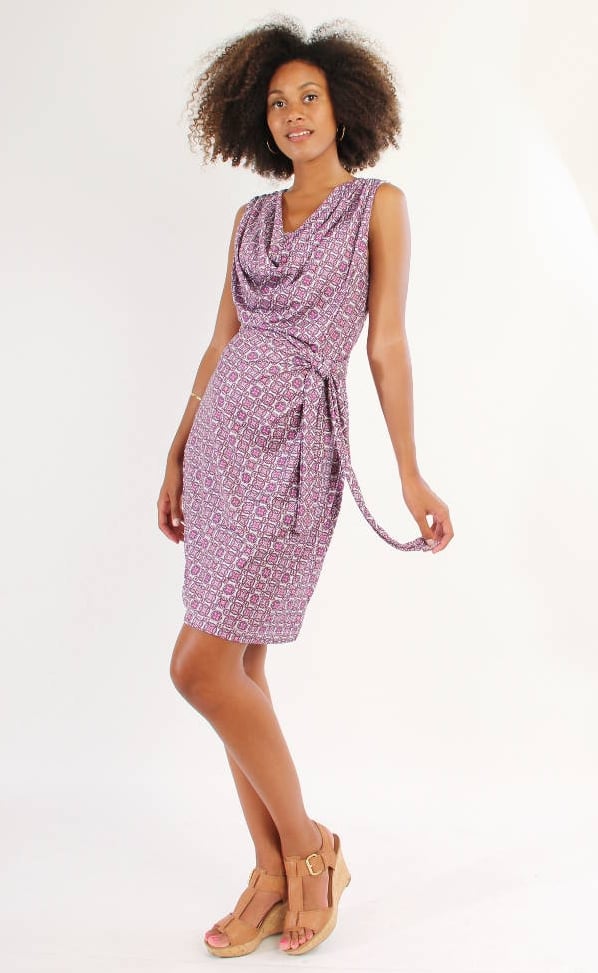 Every mom-to-be needs a go-to comfortable dress that she can slip on when she doesn't feel like thinking about what to wear. Japanese Weekend's Nursing Drape-Front Dress [20] ($92) is just that, with its soft jersey fabric, adjustable tie that accommodates a growing belly, and flattering design.