The pregnancy photo shoot [1] is no longer a simple weekly photo taken by a spouse with the baby's nursery in the background. Today, plenty of mamas-to-be are turning to professional photographers to capture their baby bellies throughout their pregnancies, and the results are beautiful. Before booking your session — or pulling out your own camera — gain some inspiration from these maternity shots.
Source: Caroline Tran [2]
Expanding Family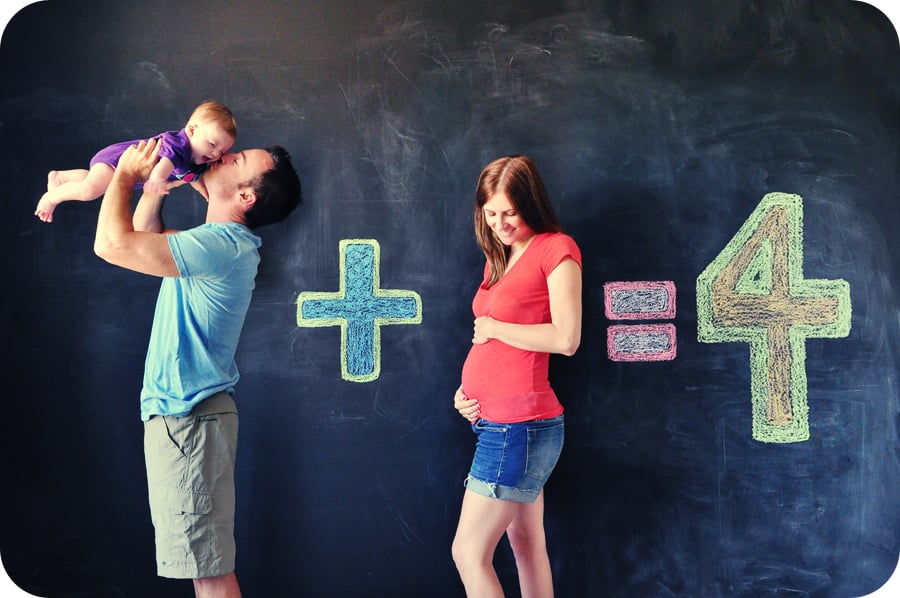 For mamas looking for a fun way to announce their pregnancies, Hanna Mac's [3] chalkboard math problem is certainly memorable.
Source: Hanna Mac [4]
Bump on a Beach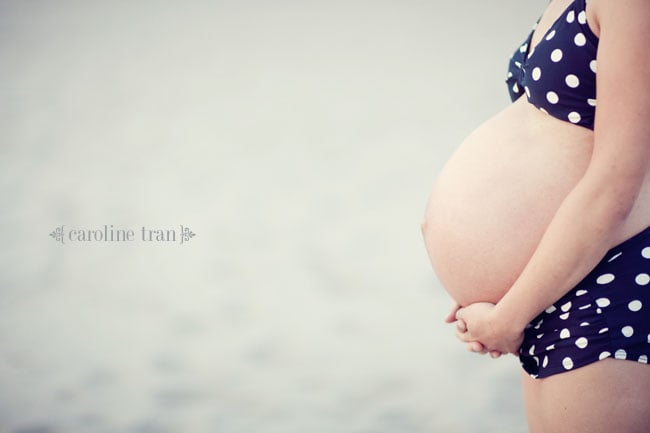 Not quite ready to bare all? Skip the nude maternity photo session and put on your favorite bikini — the more wild the pattern, the better! Better yet, head to the beach and set that baby bump against the sand for a beautiful backdrop.
Source: Caroline Tran [5]
Weekly Photos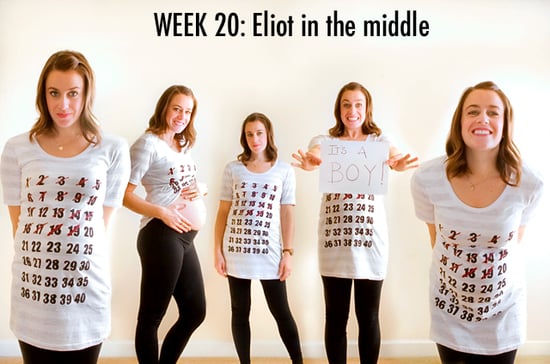 With cute shirts and fun expressions, this mom-to-be's weekly photo shoots added up to a clever way to document her journey.
Source: One Little Minute Blog [6]
Bump in the Road
There's nothing wrong with bringing a little humor to your photo shoot! Finding appropriate street signs — like this "bump ahead" — are sure to bring out a chuckle in friends and family!
Source: Julie Parker Photography [7]
Nude Photography Session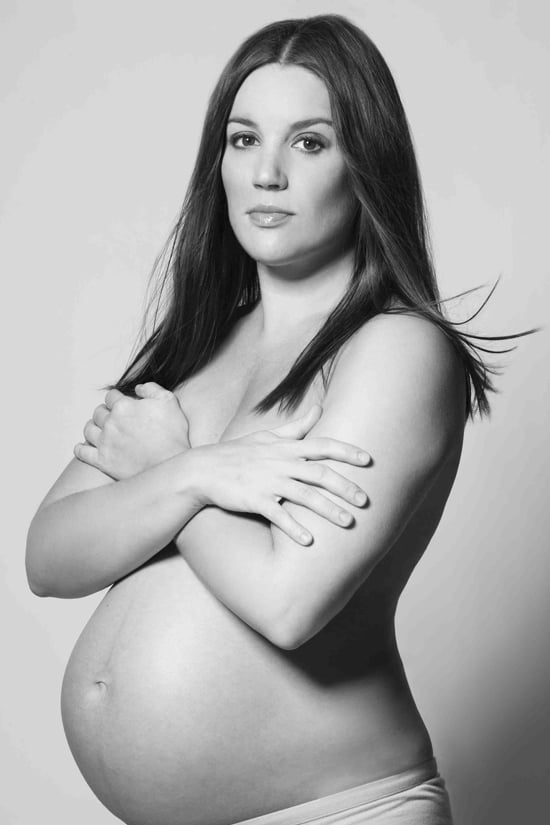 Jessica Simpson [8] did it well. So did Demi, Britney, and Cindy, but could you pull off a naked pregnant photo shoot [9]? Absolutely! Our own Kate Stahl was skeptical about baring all while pregnant, but found the experience to be empowering. She said, "Seeing my big-bellied self through Maria's lens made me feel like one of those powerful, beautiful pregnant women — not like the schlumpy, yoga-pant-wearing, miserable prego-who-could-barely-walk-around-the-block-without-Braxton-Hicks-contractions-forcing-me-home that I really was." She said the key was being comfortable with her photographer.
Source: Ponce Photography [10]
Due Date Announcement
Focusing on the mama's belly and the baby's due date creates a fun photo for scrapbooks and pregnancy announcements. The chalkboard prop and black-and-white image create a retro feel that will stand the test of time.
Source: Katie Church Photography [11]
Baby's Name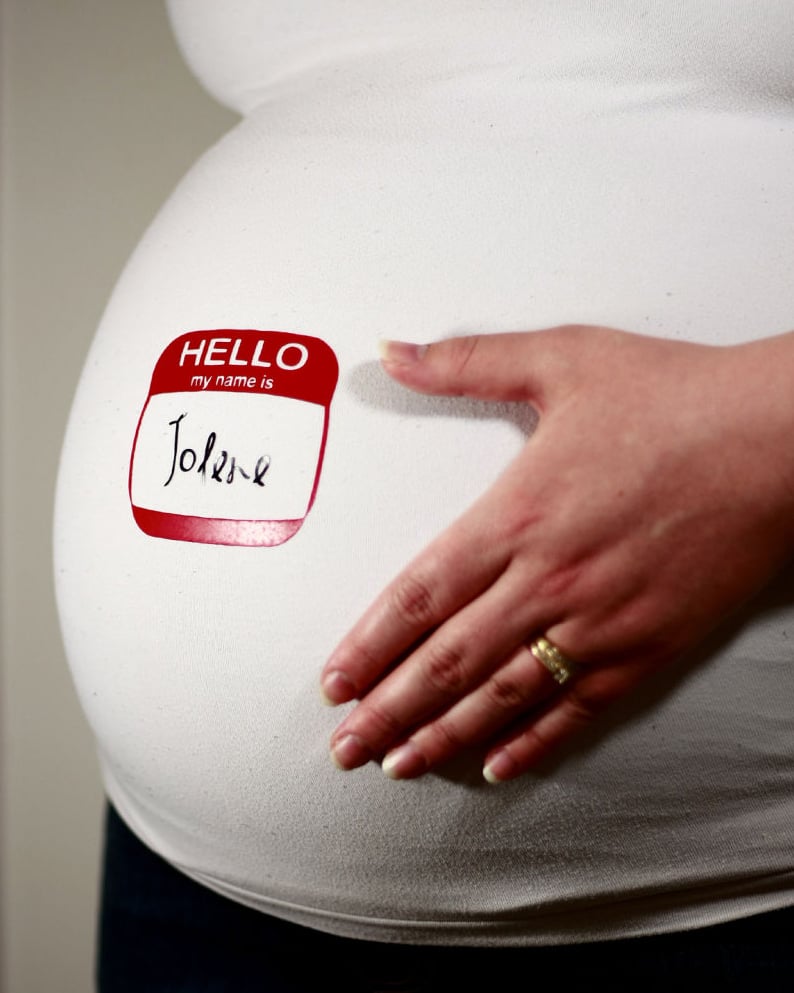 Once mama's chosen baby's name, slap a sticker on the belly and proclaim it to the world!
Source: to be . . . [12]
Underwater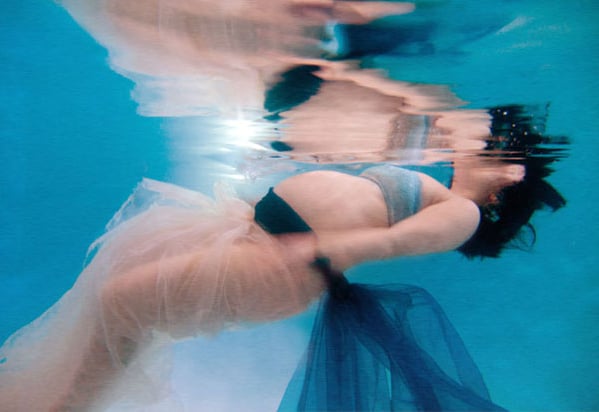 Want to try something entirely out of the box? Try an underwater photo session [13]. It's out there, but the final products are truly unique.
Source: Erena Shimoda [14]
Fun Props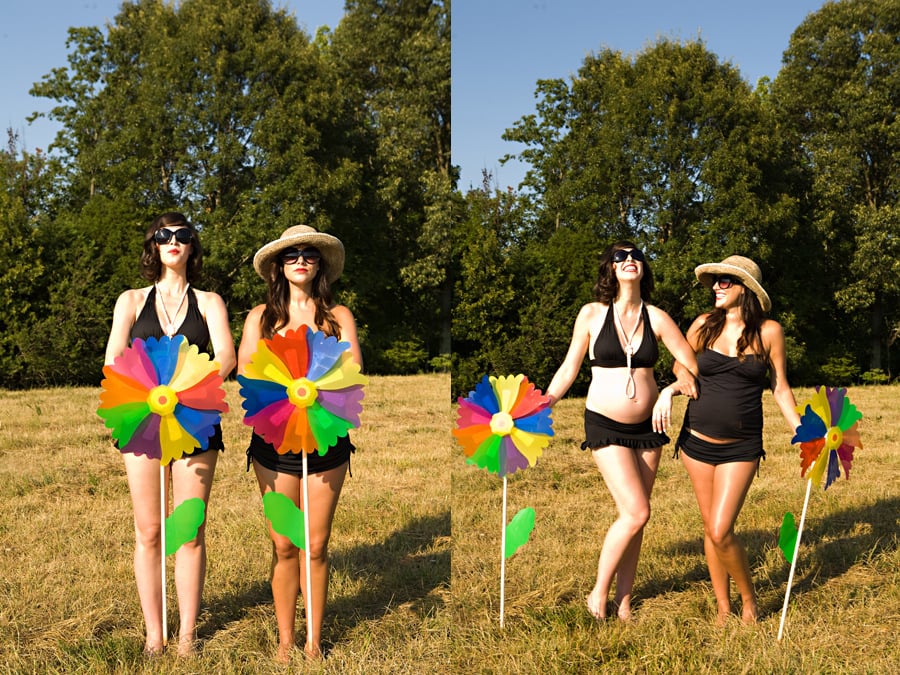 What's better than one pregnant photo subject? Two best friends that are expecting at the same time! Kellan Studios [15] shot these vintage-inspired photos of friends due five weeks apart, and the result is pure fun!
Source: Kellan Studios [16]