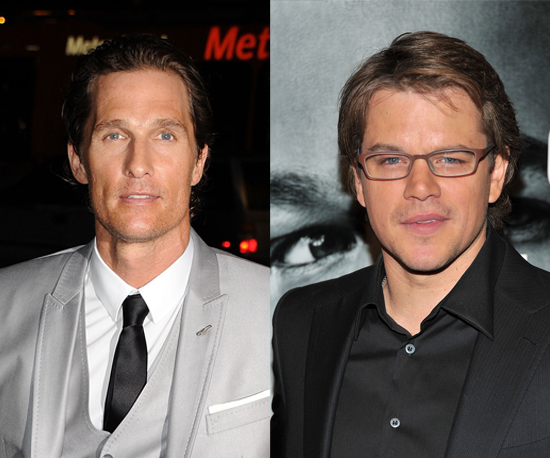 Celebabies aren't the only ones in the spotlight! Famous fathers also like to get in on the Hollywood baby buzz, and nothing says proud papa quite like one gushing about his children during his late-night talk-show rounds! Both Matt Damon and Matthew McConaughey have been doing just that. Think you can pick out which Matt said it? Take the quiz and test your knowledge!
How Well Do You Know Your Matt Daddies?
Which Matt recently said, "Obviously, you stop living as much for 'me' and living for 'we.' Everything I'm doing, my kids are doing with me … Every move I make has to do with them."