Mattel Launches DC Superhero Girls
Once You See Mattel's New Superhero Dolls, You'll Want to Buy 1 For Your Daughter ASAP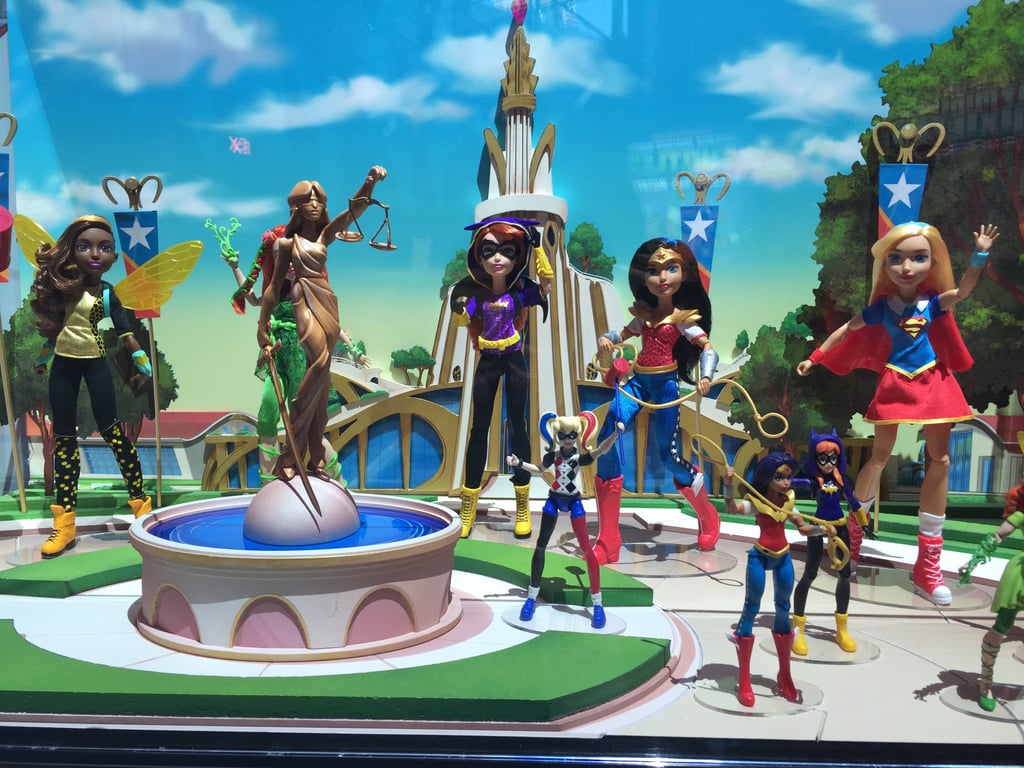 0
Once You See Mattel's New Superhero Dolls, You'll Want to Buy 1 For Your Daughter ASAP
Although there were many toys that stood out to us at this year's Toy Fair, Mattel's DC superheroes held a special spot in our hearts — namely because they're the first action figures specifically designed for girls.
The company announced this month it would be launching six superhero dolls at Target for $10 to $20, which include Wonder Woman, Supergirl, and Batgirl.
These new DC characters might look feminine, but they are also ready to kick some serious butt. According to Mattel, the dolls are half an inch taller than Barbie and have moveable joints, perfect to show off some bend and kick moves.
Toy companies like Mattel are slowly recognizing that there is a need to diversify the types of products offered to little girls.
"In the past, the action category was just for boys," said a Mattel spokesperson at the Toy Fair. "It's an underserved market."
The company's news comes on the heels of its relaunch of Barbie, with curvy and petite doll options to represent girls of all shapes and sizes. It's hopeful to see Mattel participating in the momentum of empowering girls through toys — and that it isn't only boys who can play with action figures.
While we wait for these action figures to hit Target's shelves, read ahead to see photos of the girls and decide which ones to buy!