Meals to Make With a Rotisserie Chicken
There's More Than One Way to Eat a Rotisserie Chicken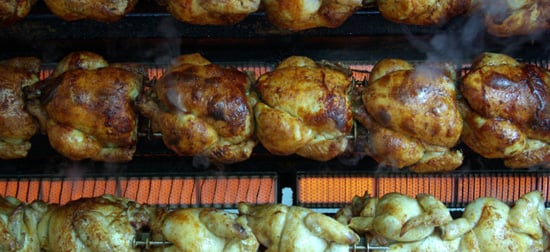 Chicken — it's what's for dinner . . . a few nights a week! When time is of the essence and there are hungry mouths to feed, mama needs a few tricks up her sleeve to get dinner on the table. Takeout may be fast, but it takes a toll on the wallet. Rotisserie chicken — be it the $6 kind from Costco or a $20 version from a gourmet shop — gives moms endless options for providing the family with a nutritious meal. Here are 10 kid-friendly ways to serve up the dinnertime staple without it ever feeling old.
To see the rest of our rotisserie chicken meals,
.
Do you have a healthy lunch recipe that your tots love? Share your recipe with other lunch-making mamas in The Children's Table group over in the LilSugar Community!