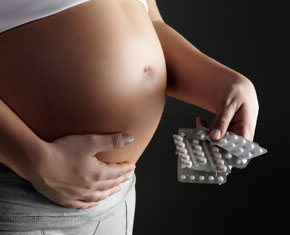 If mommy-to-be has nighttime sniffling, sneezing and coughing, she may not be able to take any over-the-counter cold medicine. Take our test to see if you know which meds are considered safe to take when mama's expecting.
Which Meds Are Considered Safe During Pregnancy?
Which of these is not considered safe for constipation?