Michael Jackson's Kids to Star in A&E Reality Television Show
Will You Watch the Jackson Kids on a Reality Show?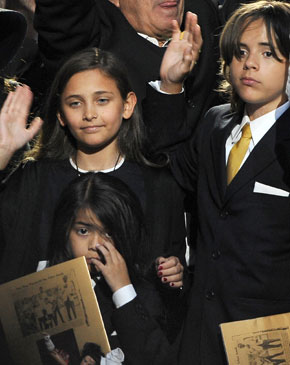 Though their father tried to keep their identities sealed for most of their young lives, it seems Michael Jackson's babes will be the shining stars in A&E's new reality series, The Jacksons: A Family Dynasty. It is no surprise that the family is reportedly already battling over the decision to include the youngsters in the recordings. Rebbie, Michael's oldest sister, is apparently upset while baby sister Janet is going along with the plan. There are reports denying the childrens' appearance on the show. Either way, it seems a bit soon to be placing cameras and a crew around the recently orphaned children who had previously led a very private life. However, there will surely be those fans who will tune in to catch a glimpse of the enigmatic wee ones and the new life that surrounds them. Will you be one of them?