Mini Me: Catherine Zeta-Jones and Dylan Douglas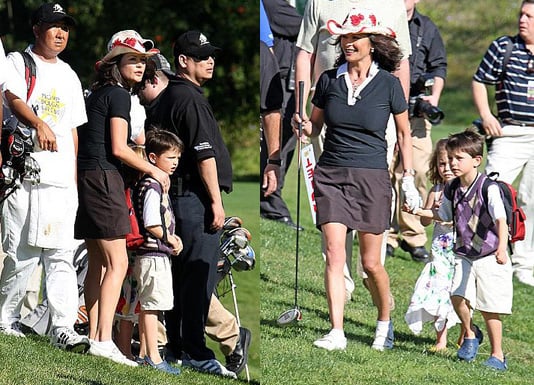 0
Mini Me: Catherine Zeta-Jones and Dylan Douglas
Celeb mama Catherine Zeta Jones had No Reservations about marrying her husband, actor Michael Douglas back in 2000.
And they've got the fruits of their labors, children Dylan, 7 and Carys, 5 to show for their commitment. The Chicago siren may have the same birthday as her hubbie who is 25 years her senior, but she shares her stunning good looks with her son.
And, their similarities were showcased recently at a celebrity golf tournament in Pacific Palisades. The mother and child both have dark heads of hair, defined features, rosy complexions and intrigued expressions.