Mitchell Chooses Family Over Career on Modern Family
Have You Chosen Family Over Career?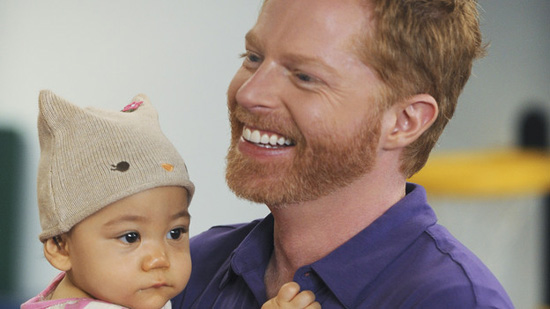 Nobody ever said being a working mom would be easy. It takes some carefully coordinated scheduling, a lot of trust and nerves of steel to make it all come together each day. While some mamas make the choice to stay home once their baby is born and others return to work, there is a subset that chooses to return to the workforce, but to a less grueling schedule – one that does not offer as much career advancement, but allows mom to fulfill her desire or need to work while having the flexibility to attend school plays, soccer practice and field trips.
On last night's episode of Modern Family, Mitchell had enough of his boss' weekend work requests and missing his daughter's milestones. When the law firm partner asked him to come in on a Sunday, he fumbled for an excuse and blurted out, "I have plans to stay at home with family and do absolutely nothing."
Have you chosen your family over your career goals?
Photos copyright 2010 ABC Inc.