Mom Pretends to Be 12 to Catch Online Predator (VIDEO)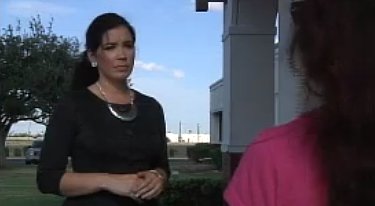 How far would you go to protect your kids from online dangers?
A Harlingen, Texas mom recently went under cover to capture an online predator. After noticing a Facebook friend request to her 12-year-old daughter from someone named "Freddie Love," the mom, whose identity has not been released, messaged him back as her daughter. The reply? As the woman explained to Action 4 News, "He was being very explicit about what he wanted done. He wanted (oral sex) and told me what position."
Watch the video below to find out who "Freddie Love" turned out to be — which might be the scariest part of all — and how this daring mom assisted the police in his capture.
Read the whole story (ValleyCentral.com)>>