Mom vs. Dad After-Work Thoughts
1 Mom Compared Her Postwork Thoughts to Her Husband's and It's Scary Accurate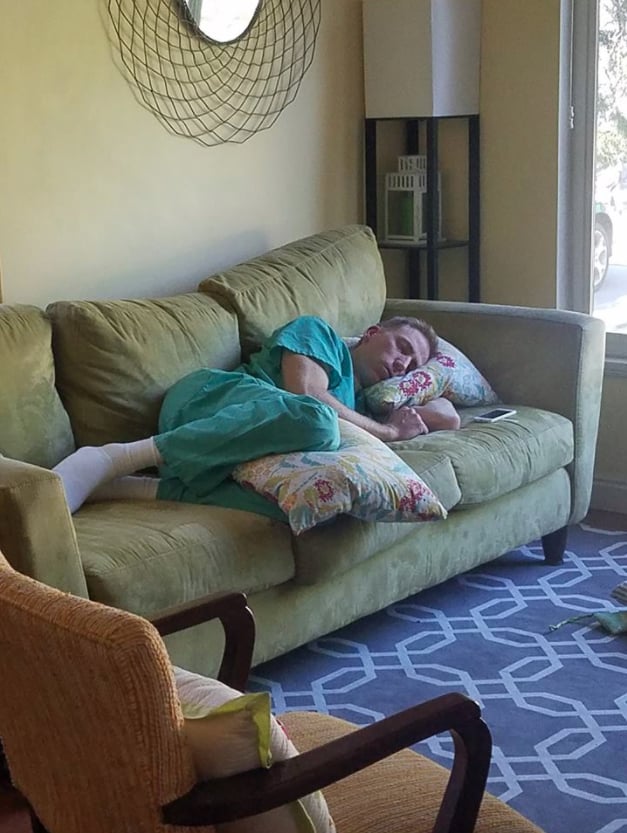 If you're a superbusy mom who seems to be constantly on the go, you can probably see where Meredith Ethington is coming from with her running list of after-work thoughts that she shared on Facebook and to her personal blog Perfection Pending. On its own, it's nothing out of the ordinary, but when she compares it to what's going through her husband's head . . . let's just say it's something most moms can relate to all too well.
"THOUGHTS MOMS HAVE AFTER A LONG DAY OF WORK:

OMG. This house is a mess.
Do we have enough bread for lunch tomorrow?
I need to have a talk with the five year old about honesty and have him return that toy he 'borrowed.'
I hope I can get some sleep tonight. Like, actual real sleep where I have a dream, or twitch, or something. I should buy a sleep mask.
Did I put the laundry in the dryer?
Did I hit send on that email?
Is it too late to register the 8yo for soccer that is six months away?
Are they caught up on their shots for school?
Do we need more cat food?
I should clean out their closets.
How is the ceiling fan THAT dusty? Like, for real. Why is there so much dust on a fan that spins all day? How is that even possible?
I keep seeing spiders. Need to call the exterminator.
I hope that we get into that good preschool and not the shady looking one that for sure has a hand foot and mouth infestation.
I hope I bought the right sunscreen and not one that will give them a rash.
When was the last time I watered my flowers outside?
I should wash our sheets.
I bet Karen washes her sheets every week.
I need a freaking vacation from mom life, but who would remember that we need more ramen noodles?
I will cut someone if I don't have any chocolate after the kids are in bed.

THOUGHTS DADS HAVE AFTER A LONG DAY OF WORK:
I'm going to lay down here and take a nap real quick."