Mommy Dearest: Babysitter Leaving, but Offers Sister to Sit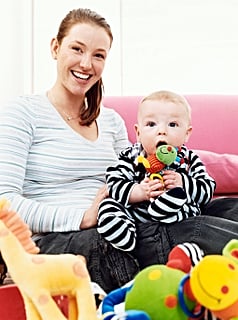 Mommy Dearest,
Our babysitter is a local college student and we really like her. Sadly, she is going to be studying abroad for her Fall semester this year. She told us that her younger sister, who is still in high school would be interested in sitting for us while she is gone. The sister is coming with our babysitter while she watches our daughter this weekend so we can meet the potential replacement and she can get to know our daughter. Should I pay the younger sister for her time?
I don't feel like it's fair for her to give up a few hours of her time without getting paid, but at the same time, it seems ridiculous to pay double our rate which would total $40 an hour for an extra person who isn't technically needed at the time. I've also thought about splitting the money somehow, but I am not sure if that would be appropriate.
— Figuring Out Finances For Sitters
To see the response from Mommy Dearest,
.
Figuring Out Finances For Sitters,
I agree that paying twice as much for two sitters to watch one child is ridiculous. I babysat for lots of families while going through high school and college and never charged anyone to go over and meet their kids. Employers don't pay job candidates to interview and I view this in the same vein. Considering this is somewhat of a working interview, perhaps you can offer the younger sister $20 as a nice gesture and pay your normal sitter in full.
— Mommy Dearest