Mommy's Lil Helper: Diaper Ice Packs
Mommy's Lil Helper: Diaper Ice Packs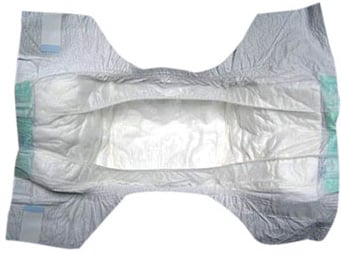 Most moms worry about the pain of childbirth, but the real surprise comes with its aftermath. Before having my daughter, I heard a rumor that you had to sit on an ice ring after having your baby.
So I wasn't too startled and actually welcomed the ice pack the nurse gave me in the postpartum room. If you want to see what happened,
.
While it did wonders for the swelling, the packs and pads soaking up blood had to be switched out often. This can be a bit tricky when you're completely exhausted and have had an epidural.
By the time I delivered my son a couple of years later, the savvy nurses had come up with a new solution. They took newborn diapers, slit the inside lining and filled it with crushed ice. Absorbent and cold, it was a new mom's heaven.
If you're headed to the hospital, it doesn't hurt to ask if they have any.