Mommy's Lil Helper: Discussion Divas
Mommy's Lil Helper: Discussion Divas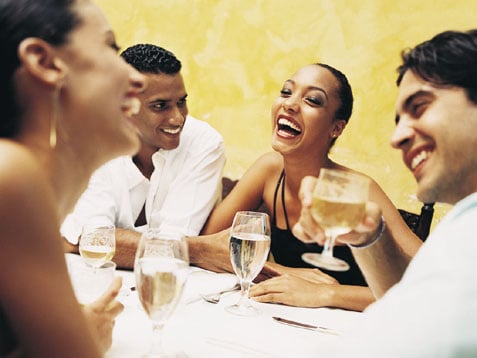 You've secured the babysitter, found an outfit that doesn't have remnants of your child's lunch on it and are ready for a night of adult company and conversation when it hits you that your dining companions like to discuss the current news and political issues. You're lucky if you know what day it is, let alone the latest headlines.
Discussion Divas will help you in a pinch. Similar to The View's "Hot Topics", the free email newsletter takes the most talked about news of the week and boils it down to a single page of cliff notes.
The cheat sheet will help you through that conversation with your old boss or with your husband's best friend who insists on debating everything. Best of all, it is delivered to you in one weekly email, so you have no excuse for not knowing that the biggest news in sports at the moment is the rampant use of anabolic steroids.