Mommy's Lil Helper: Nightmare Snatchers
Mommy's Lil Helper: Nightmare Snatchers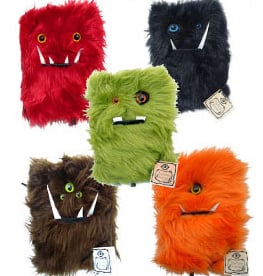 Knock, knock. Junior's at the door. It's 4 a.m. and he had another nightmare and doesn't want to go to bed. Now there won't be anymore late nights or early mornings because Nightmare Snatchers ($20) help ward off lil ones' (those five years of age and older) nightmares.
Each monster comes with 50 pieces of paper for kids to write their fears on and a spell that reads:
"I'm called a Nightmare Snatcher
And a daymare catcher too.
I snatch up all the frightening things
And keep them far from you.

Scary dreams and scary thoughts
And things you dread to see;
Terrors real or make-believe
Give them all to me.

Write them down and draw them out
I'll help you face the fear.
Then close me up, I'll snatch them tight
And keep them trapped in here."