Mommy's Lil Helper: Walking Wings
Mommy's Lil Helper: Walking Wings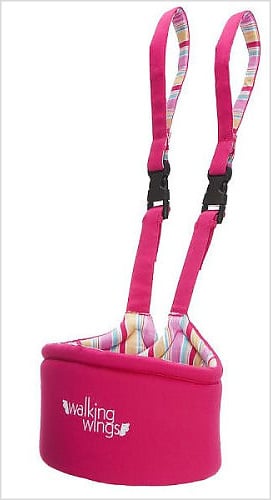 It's a proud moment for parents when their babe starts to show an interest in walking. Along with that pride, comes a lot of leaning over for you, and bumps and bruises for them.
Save your back and help the lil guy around with these useful Walking Wings ($25). The adjustable straps and vest make it an easy fit for any child and caregiver. Available in pink and blue, these machine washable wings really help everyone involved.
Your lil cruiser will turn into a toddler right before your very eyes.