Mommymoon Travel For New Moms
The "Mommymoon" Vacation Package: Ga Ga or Gag?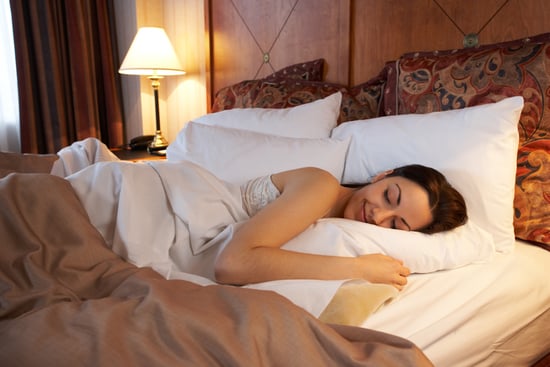 Honeymoon, babymoon, and now a "mommymoon"? Lunar-themed vacations are nothing new with many couples planning their honeymoons before even picking out a single appetizer for their wedding. When the babymoon began gaining popularity five or so years ago, it was easy to jump on the bandwagon — who wouldn't want a luxurious last pre-baby hurrah with your partner, complete with romance and spa services.
Now comes the latest in a growing line of escapist vacations — this one made specifically for new moms who need some time to re-energize after baby. The Mommymoon was created by Loews Hotels & Resorts and is designed to pamper mom on her first trip (or even just one night) away from baby — in the 3-12 months after she gives birth. The package includes premium rooms, spa discounts, complimentary champagne, wine and cheese, an in-room movie, and no wake-up call so mom can get some needed shut-eye. Plus, she'll return home with a Loews Loves Me onesie for her tot. While the Mommymoon doesn't include Hard Rock Hotel's awesome new Nursing Mothers Amenity Program, it does sound like a relaxing escape from one of the hardest periods of motherhood. What do you think?