Moms and Alcohol
Does Motherhood Drive Women to Drink?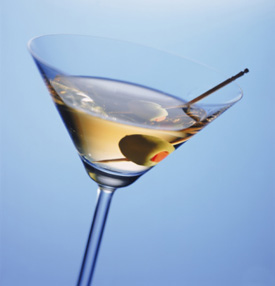 Crayons, check. Puzzles, check. Chilled Pinot Grigio, check. Mamas may wish to hold onto pieces of their pre-baby lives with a cocktail here and there, but the phenomenon of the spiked playdate or daily "wine-o'clock" drink seems to be more common.
The stress – felt by both working and stay-at-home moms – to be the perfect parent has led to women confessing their mommy moments which often include a drink or two before the lil ones hit the hay. Forty-six percent of lilsugar readers recently admitted to driving their kids after casually drinking, while Stefanie Wilder-Taylor, author of Sippy Cups Are Not for Chardonnay, told her fans that she was sobering up after realizing that she was drinking two, three or even more cocktails while home with her children. According to the New York Times, "better-educated women are more likely to drink than less-educated ones; so are women employed outside the home versus those who stay at home."
Do you think motherhood is driving women to drink, or are women just being more open about it than before?