Moms Forget Their Belongings
You Know You're a Mother When: Where Is My...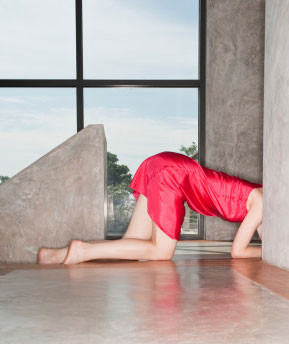 After spending 30 minutes kneeling on the ground and lifting couch cushions, mom suddenly realizes her sunglasses were on top of her head. Whether she puts the milk in the cupboard or her keys in the fridge, a busy woman is known to misplace her belongings — an occurrence that seems to become more common in motherhood. At the airport the other day, we got off the parking shuttle van with all of our vacation loot.
The strollers were popped and ready, suitcases lined up on the sidewalk and all heads were counted for. Before wheeling our way to the ticket counter, I realized my prize camera was not in tow. Panicked, I asked my husband to jump back on the bus to check for it. When he got off, he looked at me and said, "It's not on there. It's around your neck!"