Moms Hear Baby Cry More Than Dads
Do You and Your Partner Make Sleep Pacts?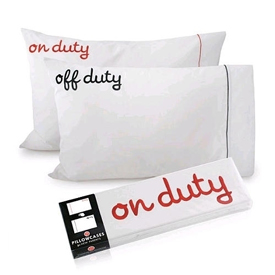 Every parent has done it at least once – heard their baby cry in the middle of the night and feigned sleep, hoping their partner would handle the situation. A soon to be released study by the University of Michigan School of Public Health confirms what moms have known all along, women are more likely to hear their lil ones cry out in the middle of the night than men – 2 ½ times more likely to be exact. And once mama is up, she's tends to stay up longer than dad, missing out on 44 minutes of sleep, compared to dad's 30 minutes.
Some couples switch off nights to try to give each parent as much sleep as possible, some play a game of rock-paper-scissors at the sound of the first cry, and some just bury their heads in their pillows. Do you and your partner make sleep agreements to share the burden?