Oh, social media, what did moms do before you [1]? We turn to you when we want to show off our kids, when we're ready to throw in the towel, and when we want to remember what life was like before children. Of all of the social media networks out there, none seems to appeal to moms more than Facebook [2]. Just scroll through every mom's feed, and you're sure to find a steady stream of baby photos, funny Someecards, and rants from fellow mamas. So who are these moms who post and comment in your feed? Read on to see the 17 types of moms we've found on Facebook!
—Additional reporting by Leah Rocketto
The Thunder-Stealer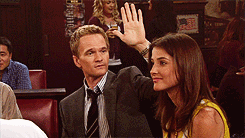 You're so proud of your little one's accomplishments, but this mom has to let everyone know that her tot did even better. You tend to find this mama's handiwork in the comments section of your post, where she shares a picture of her child with his gold medal.
The Zealot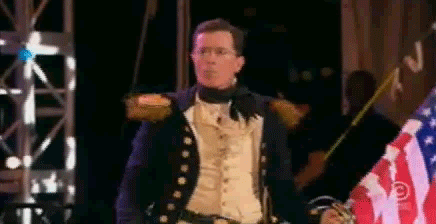 This mom looks at Facebook as her political outlet. From political rants to right- or left-leaning jokes, you might mistake her for her favorite candidate's political strategist. Don't get us started if you happen to disagree with her views.
Source: Comedy Central [3]
The Unmother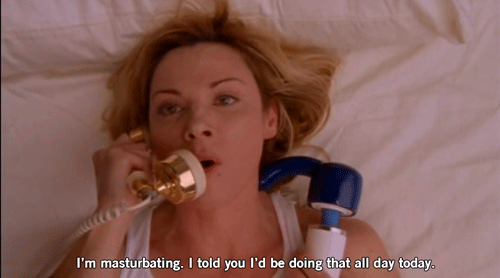 This mom would rather be doing anything rather than parenting her child — and she has no qualms posting about it.
The Party Animal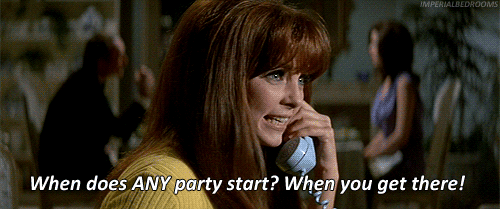 This mom doesn't want you to think that she's become a fuddy-duddy since becoming a parent. To prove it, she posts pictures of herself all dolled up at the hottest spots in town every time she goes out. And let's not get started on her "check-ins."
Source: Giphy [4]
The Champion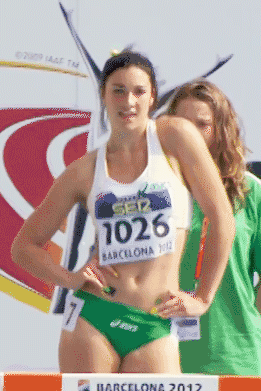 Triathlons, dirt-filled obstacle courses, even weight-lifting competitions — this mom does them all, and she loves to share photos congratulating herself on her latest accomplishment.
Source: Giphy [5]
The Scenester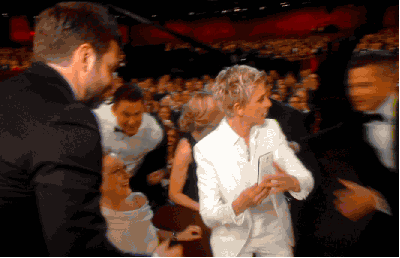 This mom is never seen without her posse around her. If she sees her friends somewhere, she insists that the group gather round for a photo to prove just how tight they are.
The Martha
Everything this mom does is Pinterest-perfect. Birthday parties, the kids' snacks, even the gifts she makes for the teachers. You know she's just doing what makes her happy, but she's making the rest of her Facebook friends feel inadequate!
The Judgmental Mama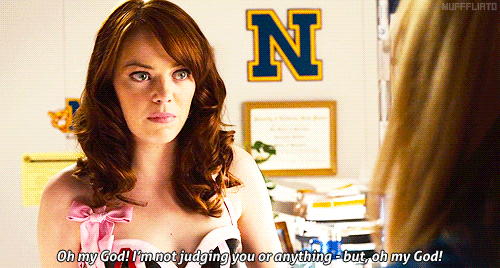 You use disposable diapers. She says you're harming the environment. You and hubby had a baby-free weekend. She says you don't love your child. Don't try to win this woman over, because it is impossible.
The Stalker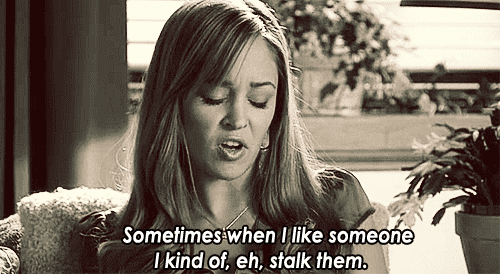 This mom won't hunt you down at home, but she appears to be spending her days waiting for you to post something. Within seconds of you posting, she likes or comments on it, and when you see her offline, she's constantly talking about your posts.
The Papparazzi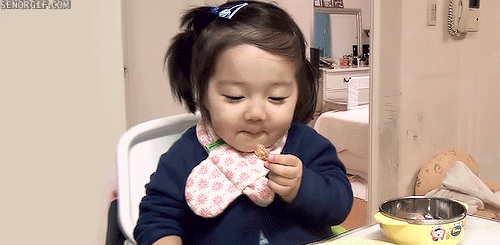 This mom's smartphone camera is always at the ready, and she must have the biggest storage plan out there because she's always taking pics of her kids and sharing them — always! Like when they're eating dinner, goofing around on the sofa, or just sitting in the car.
Source: Giphy [6]
The Gloater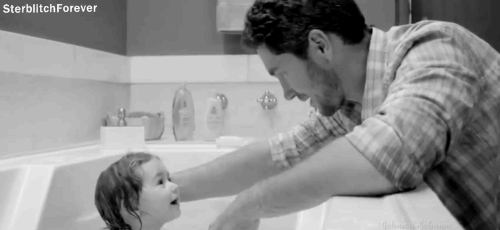 If you judged this mom based on her posts, her life is perfect. Her kids heap love on her, her partner is the perfect father, and oh, look at that, she just posted a picture of the shiny new bauble he brought home "just because."
Source: WiffleGIF [7]
The Self-Proclaimed Expert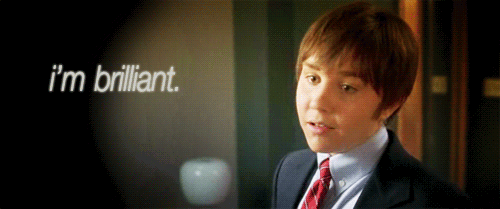 No need to google your questions. This mom has read every baby book and visits every parenting site on a daily basis, so she's more than happy to supply you with answers if you post a question. If you dare to disagree with her, be prepared for a lengthy response, complete with a works-cited page.
The Thinker
This mom considers Facebook to be her diary. She writes every stream-of-consciousness thought that enters her mind, often leaving her friends wondering what she's talking about. Or, based on her vague posts, wondering if everything's OK.
The Oversharer

You often wonder if she has confused Facebook with her diary. She posts pictures of her baby's very infected diaper rash, shares all the details of her postbaby sex life, and asks if her vagina should look like that after labor.
The Constant Complainer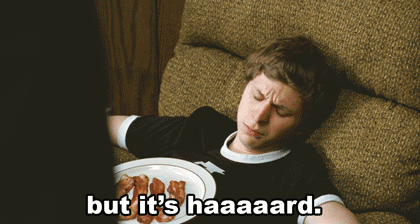 This mom treats Facebook like a therapy session. She posts about every parenting problem, from potty-training troubles to picky eating habits, as if she's the first one to experience them.
The Braggart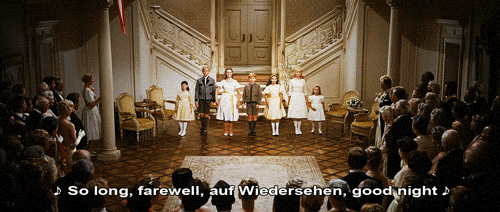 Her kids eat a rainbow of vegetables at every meal. They write her meaningful cards on Mother's Day [8]. And she's never posted about a temper tantrum in the middle of the grocery store. According to this mom, she has the most perfect children in the world.
The Lush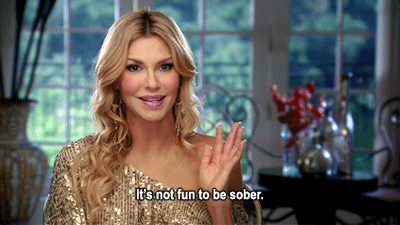 Everything's better with a glass of wine, according to this mom. You post about your tot taking a sharpie to your new purse, and this mom tells you to have a glass of wine to calm down. You post about feeling nostalgic as you pack away your toddler's baby clothes, and this mom tells you to have a glass of wine to wash down the tears. Whatever the issue, this mom's answer is a glass of wine.
Source: Bravo TV [9]