Moody Mamas Gives Fashion Tips for Pregnant Women
Moody Mamas' Fierce Tips For Dressing the Pregnant Figure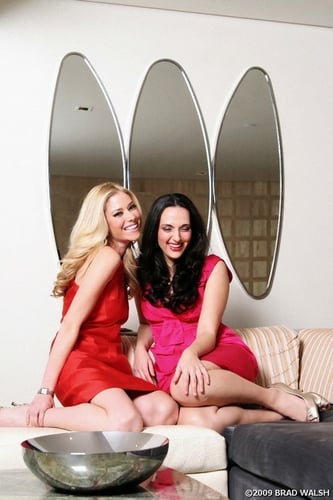 In style and with child, that's the way Moody Mamas Inc. dresses their clients. From Heidi Klum to Amy Adams and Jennifer Garner to Tori Spelling, the company has outfitted some of Tinseltown's hottest mommies, but you don't need a television show or an Oscar nomination to wear one of their fierce and flattering garments, Moody Mamas for Target ($40 - $45) is now available online! We asked the brand's co-founders Elise Rosemarin and Marta Abrams what advice they could give our readers on dressing while expecting. Here are their tips for Spring:
It's all in the details! Gone are the days when the giant flower pins rule, a la Sarah Jessica Parker in the '90s. Spring 2010 is about subtle femininity. Whether it is with ruffles, floral rosettes or box pleats, look for subtle details that will make your outfit "pop". Buyer beware — if you are going to wear a ruffle, make sure that the ruffle is on a bias because if it is crossing your belly horizontally, it will make your belly appear wider.
Ten Hut! Military fashion is everywhere! No need to don a uniform, just go for special touches like pleats on the shoulder or choose colors like green or navy to follow this trend.
To see the rest of their fabulous fashion tips,
.
Be loud and proud! Bold colors are in this season and don't be afraid of them! Pregnant ladies look great in color so dare to buy that dress in fuchsia or yellow — not only will you look great, but you will be adding an element of fun to your wardrobe!
Is she or isn't she? Don't make people ask. The best way to make it clear that you are pregnant and not just drinking too much beer is to get tops and dresses that separate the bust from the belly. Side shirring, ruching, and empire waists, are all ways that you can help you make this distinction!
Shirts and shorts and dresses oh my! No matter what you decide to wear, remember that your belly will change the shape of it. Therefore, wearing old pieces from your closet might be an economical choice but it might not be the fashionable choice. If opting to wear non-maternity wear, look for shirts that are longer in length, dresses that feature ruching on the sides or have an empire bust-line,shorts or pants that have a long drawstring. FYI: The tricky thing about non-maternity dresses and shirts is that they tend to hike up in the front because of the belly — so it will look shorter in the front and longer in the back. Feng shui your wardrobe and look for balance!