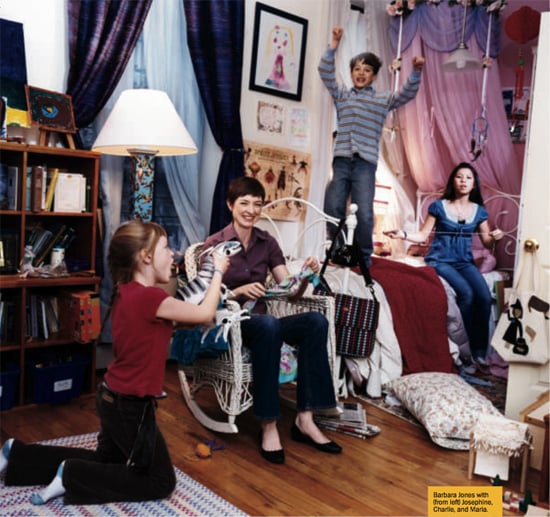 Some women never find Mr. Right, but why shouldn't they be able to bring home babies? The latest issue of Marie Claire magazine covers the subject in the aptly titled, article, And Baby Makes Two.
Broken into three stories, the must read showcases a new breed of single moms — women who created their own fairytale endings rather than accepting the traditional one that may have left them childless. To find out more about these women,
. One essay said:
"I thought to myself, I'm a mother. Not a single mother. Just a mother. The joy I felt was overwhelming, although when I looked at my baby's face, I wished desperately that my own mother, who'd died three months earlier, could have been there to see her.
Photographed by Gail Albert Halaban/Courtesy of Marie Claire