Morning Show Host Stands Up to Her Bully (VIDEO)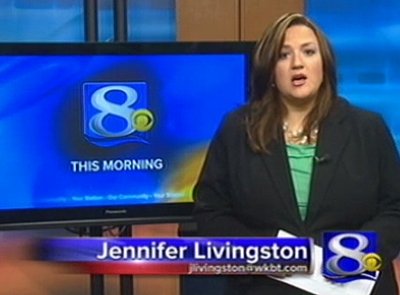 Does bullying end in gradeschool? In a powerful video that's going viral and stirring debate in the media world, a La Crosse, Wisconsin morning show host, Jennifer Livingston, shares a letter she received last week that proves it doesn't. In the letter, a man tells the Channel 8 host that she should be more responsible about her weight since she is in the public eye.
Livingston reminds us that as parents, we set the examples which our children follow, and so we should teach our children to be kind rather than to criticize others. She also speaks directly to kids who have been bullied:
"Do not let your self worth be defined by bullies... The cruel words of one, are nothing compared to the shouts of many."
Watch her moving plea to parents, below.