Most Expensive Place to Give Birth
Jersey Moms Pay the Most to Give Birth!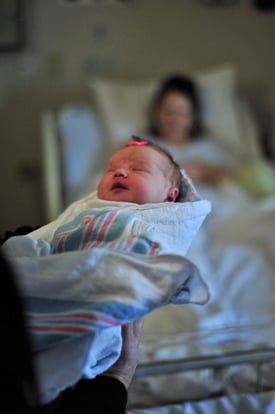 Expectant mamas might want to call a moving van if they live in New Jersey — the Garden State is the most expensive state to have a baby today. While the average US family will pay $9,617 to deliver vaginally and $15,799 for C-section, Jersey moms pay almost double that: $18,372 for a vaginal birth and $26,743 for a Cesarean. They may want to jump on the turnpike and head south a few hours to Maryland, which is the least expensive place to give birth. There, it only costs $5,509 for vaginal deliveries and $6,812 for C-sections.
These hefty price tags don't take insurance into account, and almost 40 percent of LilSugar readers said that their births were completely covered by their insurance plans. Still, if you tack these costs onto the $222,360 it costs to raise a child from birth to age 17, mama may want to start investigating the possibility of growing a money tree in the backyard.
Were you surprised when you received your hospital bill?
Source: Flikr User nateOne