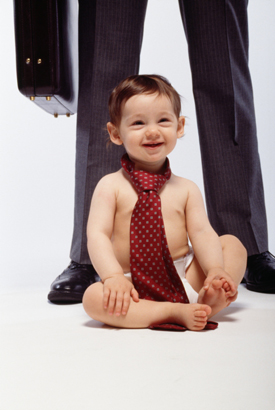 Are you raising the next Fortune 500 CEO? On the series premier of Pregnant in Heels, maternity concierge Rosie Pope was tasked with helping a couple select a name for a child, a name that would "brand" their child and lead him to a successful future. Perhaps they should have simply logged on to their LinkedIn accounts. The professionals social network just combed through its data to determine the most popular names of CEOs. Take this quiz to see if your tot is destined for the corner office.
What's in a Name? Guess What It Takes to Give Your Tot a CEO Name!
Which name, starting with D, is the most popular for female CEOs?