Mother's Day More Celebrated Than Father's Day
Does Mother's Day Get More Fanfare Than Dad's Day?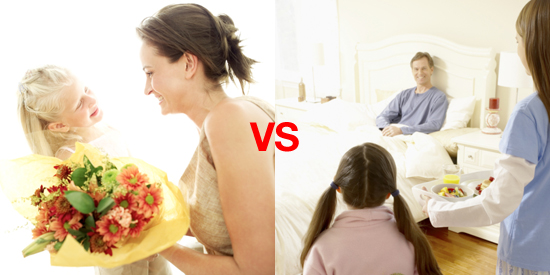 Candy and flowers versus a barbecue and some gadgets. When it comes to days honoring mom and dad, the greeting card companies and department stores would have us believe that things are evenly split. But a new survey finds that the holidays aren't quite even-steven.
According to ManoftheHouse.com, 80 percent of the men surveyed think Mother's Day gets more attention than Father's Day. The men aren't necessarily upset about this finding, but 60 percent do say that they share the responsibility for childcare equally with their spouse. Who's holiday gets more attention in your house?