Motivating Lazy Children
The Taming of the Uninspired: How to Motivate Lazy Teens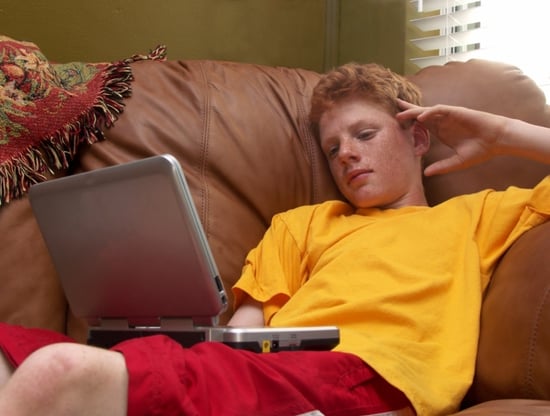 "Are all teenage girls [and boys too] lazy?" asks Circle of Moms member Amy W., mom to 14- and 17-year-old daughters. "Neither of them seem to think it is 'fair' to have to help out around the house," she says. Alyssa F. shares, "My 13-year-old son has become so unmotivated to do anything but sleep, I know his body is changing but I need to find ways to get him excited over things again, any ideas?" she says.
Their questions speak volumes about the concerns shared by many moms of teens who say they are desperately seeking advice on how to light a fire under their teens who barely get off the couch. To find out how parents can motivate their lazy teens, we turned to our community for advice for taming and transforming the uninspired teen into one who gets recharged, and starts cooperating and pulling his weight.
Stop Nagging.
The temptation to nag — or scream — is certainly there when moms watch their teens lying prone and flipping the remote to the latest episode of the Kardashians. But best to chill out, advises Catherine C. She says: "There are many reasons why teens lack motivation to do what parents want them to do. Parents nag and invite resistance. Teens feel 'conditionally loved.' I'm okay only if I live up to your expectations, get good grades, and excel in sports.' This hurts and some teens get even by failing."
Don't Do Their Chores.
When the family room starts piling up with empty Diet Coke cans and wet towels are piled up on bathroom floor, it's tempting to become the family garbage collector. But resist the temptation to do the chores your teens are supposed to do themselves, says Angie B. "Try not doing some of the things you do around the house....cooking, laundry, dishes, etc.," she says. "Maybe if you aren't doing these thing for your teen they he'll see why he needs to do his chores. It worked for my girls."
See what other moms recommend for motivating teens.
Take Away Privileges.
There's nothing like disrupting texting for a nanosecond to shock a teen out of a coma, suggests moms like Cheryl N. who say "take away their cell phone." Doris F. says there is nothing like holding allowance to motivate her teenagers into action. "Try to find what really hurts the most to lose for your teen and give her the consequences," she says.
Create Positive Reinforcements.
Amy K. says she got some good advice from her son's high school teachers, and instead of focusing on what her son wasn't doing, she should focus on praising him for when he does help. "In my case, I learned that some kids, including my own, do not respond to consequences, yelling, or nagging and I immediately stopped this. I realized I needed to work on positive reinforcements. I now reward him for doing things and his attitude has turned around."
Be Patient.
In the end, moms like Miranda C. say that moms have to accept that can't always transform a lazy teen into a firecracker of motivation. Sometimes, she says, it is a matter of waiting it out, and just hoping that someday something with spark your teen's enthusiasm. "We can't do it for them and after a while it feels like banging your head against the wall over and over," she says. "Sometimes you just have to wait and let go."
How do you motivate a lazy teen?