If there's ever been a year to celebrate the return of Summer, this is it! To say we deserve warmer weather and drier days is an understatement, which is why we've got warm-weather outings on our minds this month. For June, we've rounded up all our fine finds, from a fabulous new line of daddy/son matching bathing trunks to a new way to take your homemade baby food on the go to an app that will help you monitor your tot's video viewing. Read on for our must haves for the month of June!

PlayTape
If your little one loves cars and trucks as much as mine does, your home is probably already filled with tracks, garages, and enough Matchbox cars to sink an army. That's why we're loving InRoad Toys' PlayTape [1] (ranging from $8 to $13). Available in several sizes and colors, the painter's tape-like rolls can be placed anywhere in your home without leaving behind any marks or residue, making them a fun way for tots to express their creativity while also providing a great place for them to race their vehicles. A win for parents and kids alike!
PBS Kids Super Vision App
A free app that allows parents to monitor and interact with their kids' online activity, this new offering from PBS [2] is a must download for parents of little Sesame Street and Thomas & Friends fans. Just sync the app to PBSKids.org, and you can limit their computer or iPad time, review what your kids have been doing on the site (including their progress in learning games and activities), and discover new ways to extend their learnings from on screen to off. Super Vision is currently available for download on the iPhone and iPod Touch.
— Lisa Horten
Baby Birthday Pillow
We're always looking for unique baby gifts that stand out in the nursery. These baby birthday pillows from Uncommon Gifts [3] ($100 each) fit the bill. With sweet patterns and all of the birth date info included, they're sure to garner lots of attention from a new mom.
Tom & Teddy Bathing Trunks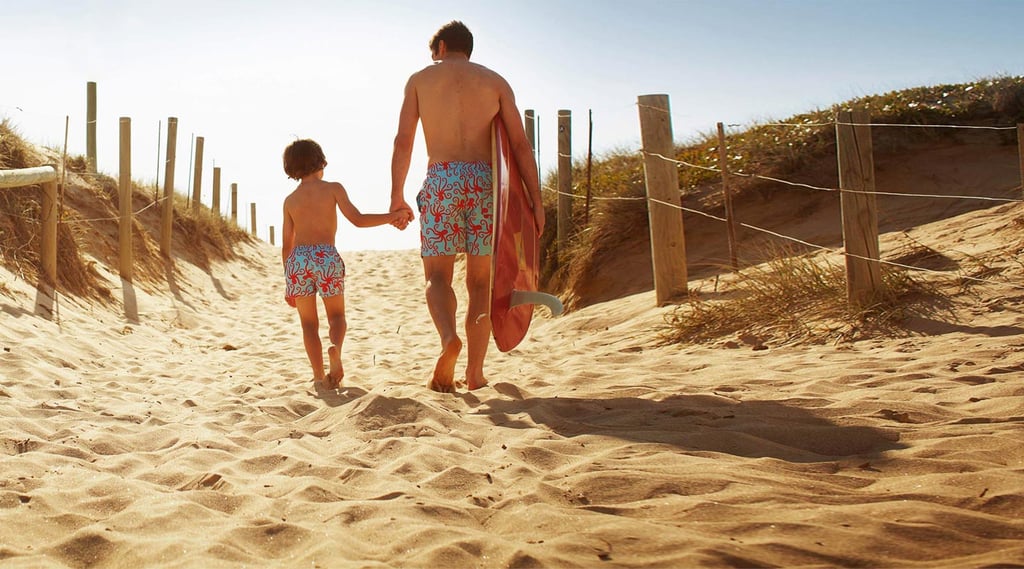 Just in time for Father's Day [4], Australia's Tom & Teddy [5] is bringing their preppy father/son matching bathing trunks ($55-$95) stateside. Inspired by fun Australian Summers at the beach, the suits are UV protected and feature designs by former New York Times illustrator and featured MoMa artist Phil Marden. The current "vintage" collection includes fun designs like waves, fish, scooters, and speedboats — pieces tots, dads, and even granddads can enjoy!
Tangle Teezer Magical Flowerpot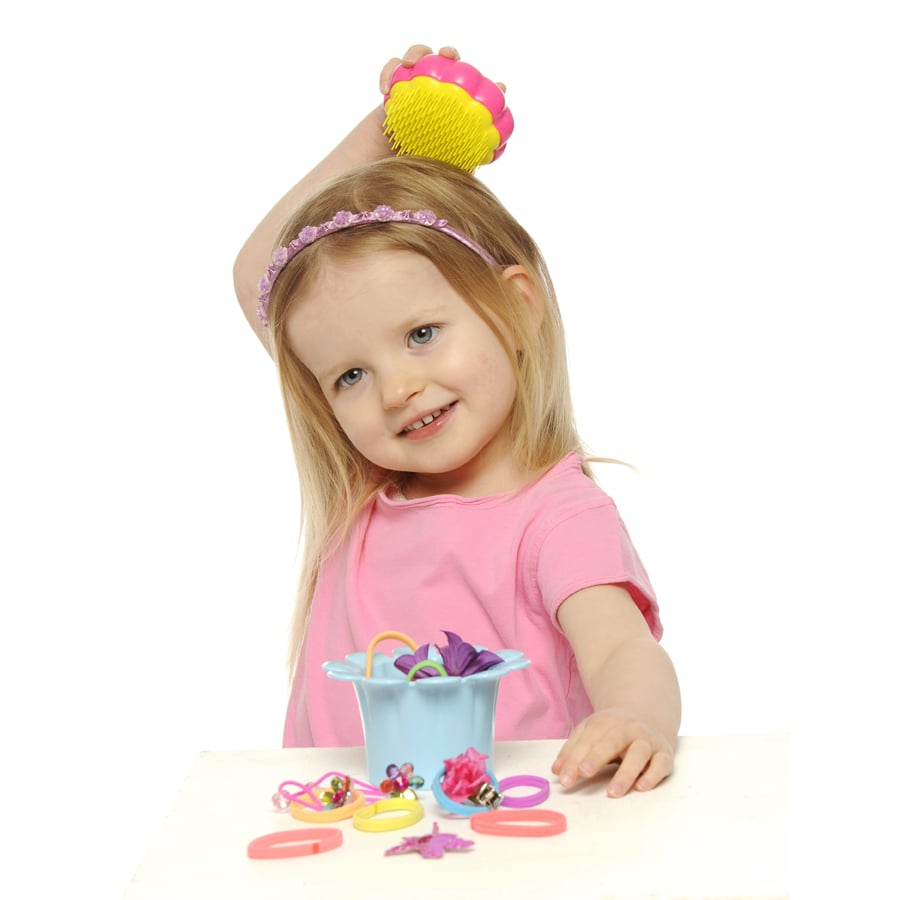 Getting your little ones to brush their hair is hard enough as it is, but when they have knots, it's even worse. The Tangle Teezer Magical Flowerpot [6] ($26) not only gets the tangles out without tears, but it's also designed to fit right into their hands so they can do it themselves.
The Honest Company at Target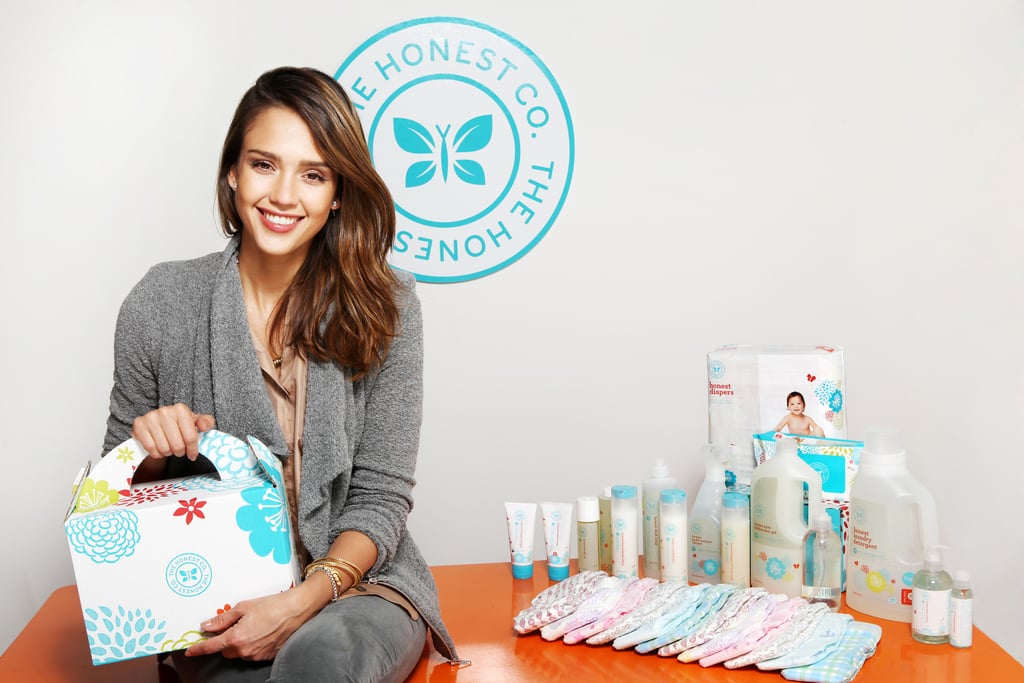 Our favorite healthy baby and skin care company is moving off your computer screen and into your favorite store on June 15. Target will begin selling The Honest Company products on that day, and we couldn't be more excited. As Honest founder Jessica Alba [7] said, "As a busy working mom, I know you can't always anticipate when you're going to need something. It's great to have a partner like Target that offers convenience and great values at any given moment."
BabyHome's Side Light Rail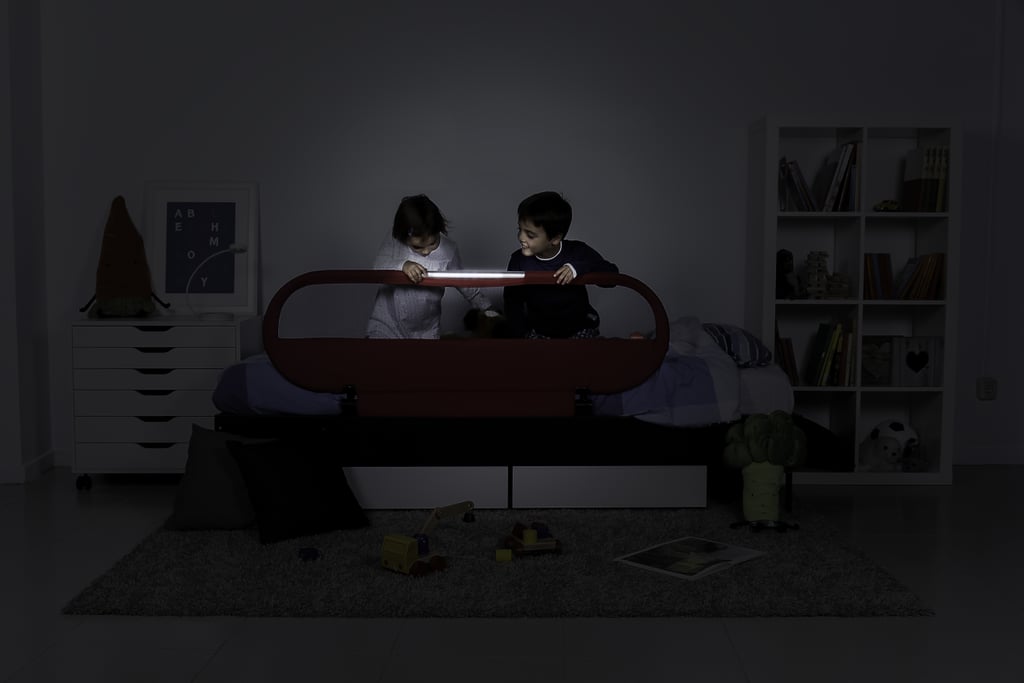 BabyHome's new Side Light [8] ($100) is more than just a side rail for a tot's bed. It has a built-in LED night-light (in the metal bar on the top of the rail) that automatically shuts off after 30 minutes. Perfect for bedtime reading, sleepovers, and checking on little ones in the middle of the night.