Is My Teen Doing Enough Activities to Get Into College?
Is Your Teen Doing Enough to Get Into College?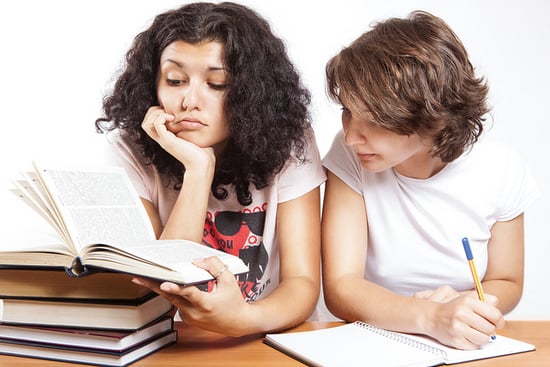 Your teen might have great grades, but does she really have all it takes to get into college? Extracurricular activities are an important part of showing colleges your teen is an individual with interests and hobbies in addition to good grades. So what do colleges look for when it comes to extracurriculars?
Think Beyond School-Based Extracurriculars
When your teen thinks about extracurricular activities, she may think that clubs, organizations, and sports are the only ones that are important to colleges. That's just not true. The word "extracurricular" itself implies that your teen is pursuing an interest outside of her school experience.
Suzanne Shaffer, a college prep expert who runs the website Parents Countdown to College Coach, says that colleges want to know how your teen spends her time outside of school, too. "Explore opportunities in church sponsored groups, service clubs, and outside sports disciplines," suggests Shaffer. Those types of activities show that your teen is interested in community service and leadership opportunities. She also reminds teens and parents not to underestimate how colleges view hobbies — what your child pursues on her own time can provide a glimpse of her unique personality and interests.
Keep reading for more college entry tips!
Don't Be a Dabbler
However, just because colleges take into account all of these different kinds of extracurricular activities doesn't mean your child should fill up her schedule with as many activities as she can.
College placement counselor and contributor to CollegeBasics.com Maureen Hodge says that being a dabbler in many activities may actually do more harm than good. It's not how many activities your teen participates in, but how involved she is in what she does that matters. Finding a few core activities in which she can excel and make a visible impact will make more of an impression on a college admissions board.
That's why it's a good idea to start exploring extracurricular activities in the first year of high school — it gives your teen some time to figure out what she really enjoys. By the time she's a junior or senior, she can settle into a few core activities that showcase her passions and talents.
Commitment and Consistency Matter
That passion will come through on her activity résumé, especially if the activities your child participates in have a consistent theme. For example, if your teen is a member of the National Honor Society, works as a literacy volunteer, and is a peer tutor, her interest in teaching and helping others is clear.
But commitment is just as important as consistency. Being able to see that your teen has stuck with the same activities throughout her high school career shows colleges she's doing it because she enjoys it, not because she thinks it will help her get into college.
Stand Out From the Crowd
Perhaps most important, though, is finding a way to differentiate herself from the rest of the crowd, especially if she's aiming for the Ivy League. As Hodge points out, the majority of applicants to Ivy League schools are at the top of their high school class and hold leadership roles in their extracurricular activities.
Taking the initiative to do something creative and unique to showcase her talents will help your child stand out from the rest of the crowds. If your teen is one of those who develops an award-winning computer program, opens a business, or starts a charitable organization, if she's taking the time to find a way to create a new leadership role for herself, colleges are going to take notice.