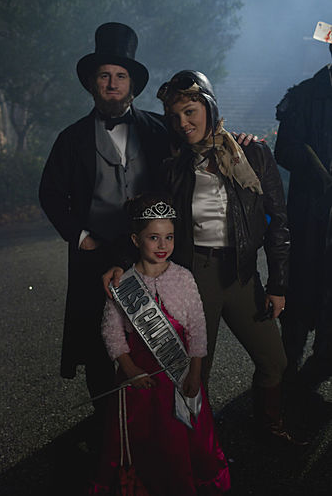 Sure, parents let their kids pick their Halloween costumes . . . until it's an outfit worthy of an objection! Last night on Parenthood, Sydney dressed as Miss California, much to her parents' chagrin. After Joel and Julia used everything from feminism to the weather to try to persuade the little girl to change her costume, the child trick-or-treated pageant-ready!
In what appeared to be an attempt to balance out their daughter's costume, Joel dressed as Abraham Lincoln and Julia as Amelia Earhart. Would you let your child wear an outfit that you don't believe in?
Photos copyright 2010 ABC Inc.