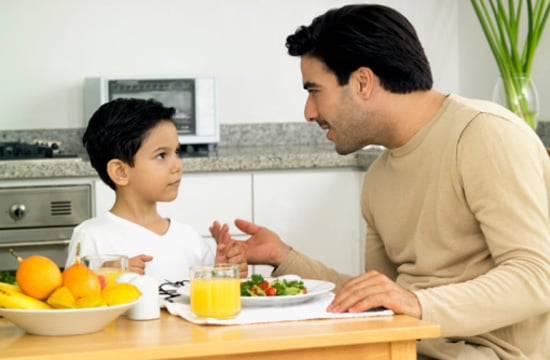 Mommy Dearest —
For reasons I still cannot explain, my children started calling my husband and I by our first names. At school, they are told to call their teachers by their proper names. I think they just picked up the way we speak to each other at home. While we thought it was funny at first, the more it happens in public, the more we realize that we need to rein them in and go back to traditional titles. The problem is that our kids simply refuse to do so. Do you have any suggestions?
— Jennifer aka Mom
To see the response from Mommy Dearest,
.
Jennifer aka Mom —
You and your husband appear to have backed yourselves into a corner here. It is time for you to exert your authority and redirect your children to rules that must be followed. To start, you should convene a family meeting and discuss your desires to be called by traditional titles. If your lil rebels continue to disobey your wishes, it may be time to stop responding to them when they call you by the wrong name. Following that, you may need to start whatever form of disciplinary action your family subscribes to.
— Mommy Dearest
Submit a question for this series at the Mommy Dearest group on our new community page.