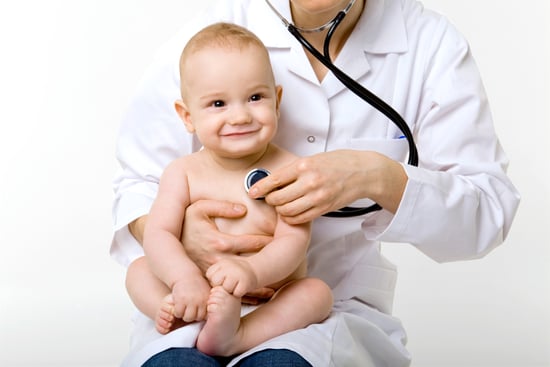 If you've ever had a newborn at home, chances are, you've hovered over his crib or bassinet, just to make sure that he was breathing, at least a time or two. You've probably called the doctor over a runny nose, and we're willing to bet that much of your Internet browser's search history involves some form of "What should I do if my baby . . . ?"- or "Is it normal for babies to . . . ?"-type queries.
A recent study from UK-based Benenden Healthcare Society found that first-time moms make an average of 16 visits to the pediatrician during their baby's first year of life, according to the Daily Mail. "Panicking" was reported to be the number one reason that moms take their babies to the doctor, and one in three said that they made office visits for cases of the common cold.
"Often, getting professional advice when you feel your child may be unwell can be the only way to put your mind at ease, even if it ultimately turns out only to be a cold," said Jean Scott of Benenden Healthcare.
Having just gotten off the phone with my own pediatrician (who unofficially reports that half of all of her calls are "poop-related"), I'm especially curious to know how often you went to the doctor during your baby's first year.