New Easy Bake Oven 2011
The Easy Bake Oven's Come a Long Way, Baby!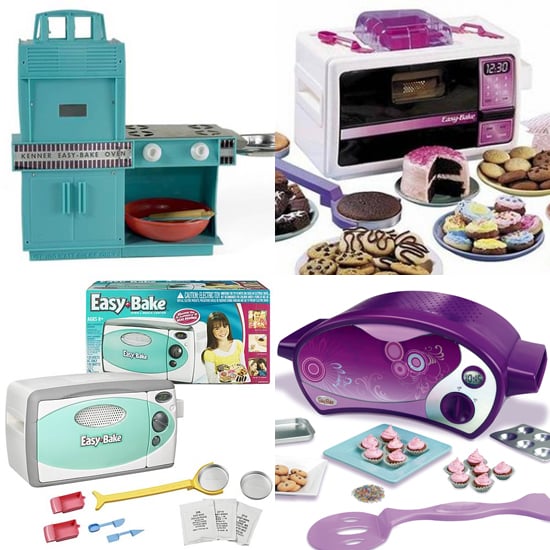 Ask today's moms about their favorite childhood toys, and there's a good chance they'll mention the Easy-Bake Oven. The iconic toy oven — first introduced in 1963 with two 100-watt light bulbs to bake premade mixes and food — has undergone 11 redesigns over the years. The latest incarnation may be the most dramatic yet.
After 48 years, the light's gone off in the Easy-Bake Oven! The new Easy-Bake Ultimate Oven forgoes the incandescent light bulb (like many families these days) and uses a new heating element similar to the ones used in traditional ovens. That's not all, the new oven has a sleeker, more-curved look and a deep purple color to appeal to today's tots. All of these modifications come at a cost though — while the first turquoise version cost a mere $16 and more recent versions hovered around $30, the Ultimate Oven will cost $50 when it hits stores in time for the holidays.
What do you think of the new model?