New Gerber Baby Announced
Meet the New Gerber Baby!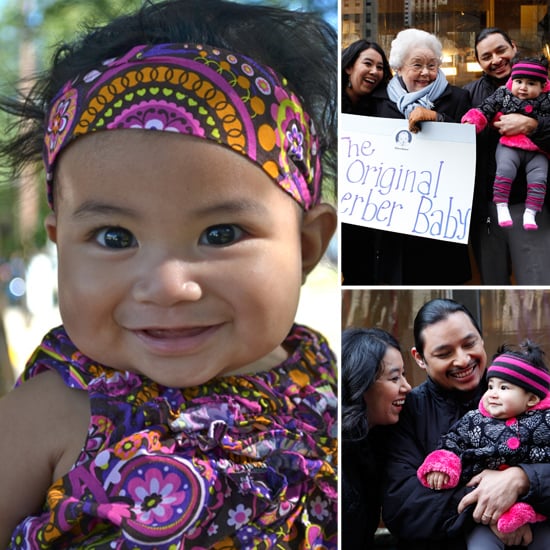 Yesterday, 85-year-old Ann Turner Cook, the original Gerber Baby, passed the torch to Mary Jane Montoya, the new face of Gerber. The smily 8-month-old hails from Fresno, CA, and triumphed over more than 300,000 other contestants in a Facebook contest. The Montoyas plan to put the $50,000 prize into a college savings fund for little Mary Jane.
"It's so exciting, you're just bursting at the seams with pride for your daughter," said dad Billy Montoya. Despite her new title, Mary Jane's likeness won't be replacing that of Ann Turner Cook, whose face has appeared on the brand's baby food labels for more than 80 years.