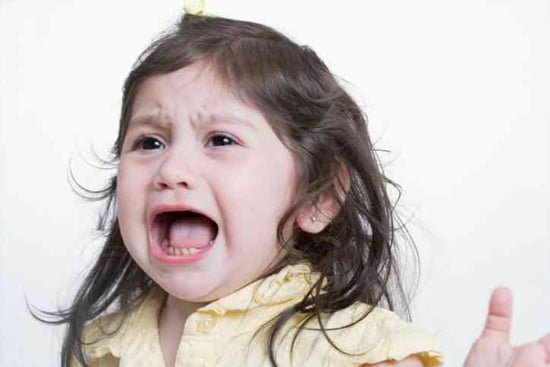 Head banging. Feet stomping. Screams at maximum volume and intensity. Any parent knows these are some of the telltale signs of a dreaded temper tantrum. While many parents have resigned themselves to dealing with this unpleasant, but perfectly normal part of toddlerhood, scientists studying the meltdowns may have found ways to empower parents to help their children through the episodes, rather than just praying for them to be over.
Published in the journal Emotion, the study found that tantrums aren't simply out of control, emotional meltdowns, but rather have specific rhythms and sounds that represent distinguishable feelings. Take the following quiz to see how your tantrum knowledge stacks up against the new research, and if there are better ways to cope with the dramatic fits.
Wah! Wah! Wah! Temper Tantrums Deconstructed
The screaming portion of a tantrum signals what emotion?