Niki Taylor Talks About Pregnancy
Niki Taylor Discusses Motherhood and Her Fourth Pregnancy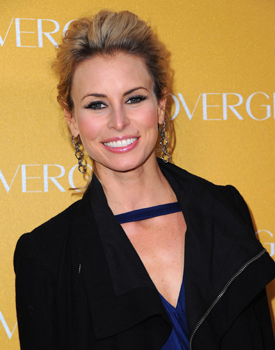 As a child of the '80s, my teen (and preteen) years were spent flipping through magazines with Niki Taylor on the cover. I can still envision the Seventeen cover with the teen model sharing the page with her beautiful sister. Today, the 36-year-old model and Celebrity Apprentice contestant is expecting her fourth child and speaking out about the importance of donating blood to the American Red Cross. FabSugar recently spoke with Niki and asked her about motherhood and staying stylish while pregnant.
LilSugar: Now that you're expecting your fourth child, can you share any style secrets on how you stay fit and looking so gorgeous?
Niki Taylor: I'm a naturally outdoorsy person and love to be fit and active, so I definitely try to maintain that during pregnancy. I do indulge in cravings though — you have to!
LS: What's the thing you worry about most as a mother?
NT: I think it's almost a universal bond between mothers that we just want our kids to be happy and healthy. It's hard as a mother not worry about every decision you make when it comes to your children, but at some point you have to let go a little bit and have faith that you've given them the guidance and tools they need to do what makes them happy.
LS: With your work and three kids, soon to be four, how do you find balance, and how do you decompress?
NT: All of our schedules are so busy, so we work really hard to set aside specific time to spend together as a family and just enjoy each other's company. I also can't overemphasize the importance of date night! My husband and I cherish our time together, even if it's just a lunch alone together in the middle of the week to reconnect and decompress.