Non-Profit Provides Free Plastic Surgery to Kids Bullied Over Their Looks (VIDEO)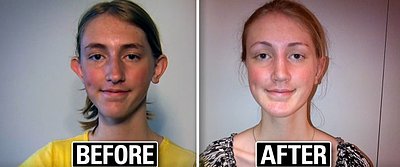 How far would you go to protect your child from bullying? 
14-year-old Nadia Isle was first bullied in first grade because of the size of her ears. By the age of 10, she'd asked her mom if she could have surgery to pin them back. 
While looking for ways to help her daughter escape the constant bullying, Nadia's mom found The Little Baby Face Foundation, a non-profit organization that offers free plastic surgery to children who are bullied because of the way they look. 
In Nadia's application to the Foundation, she asked only for surgery to pin back her ears, but the surgeon thought the procedure would throw her features out of harmony and suggested changes to her nose and chin as well. These three procedures would normally cost around $40,000, but the non-profit footed the bill. Nadia's mom hopes that with this and counseling, her daughter will be able to heal.
To see Nadia's transformation and hear her message to parents, watch the CNN video below.