Options For Handling Children's Artwork
Do You Edit Your Tot's Art Collection?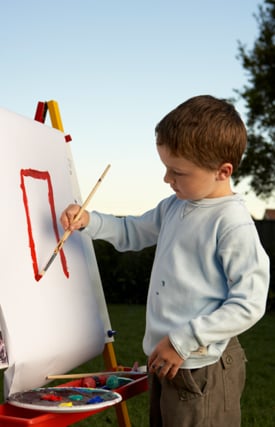 Practice makes perfect, but what's a mom to do with the early versions of her lil one's masterpieces? Though there are many ways to display tots' works of art, homes only have so much wall and refrigerator space on which to place it. Parents of preschoolers are drowning in their children's artwork and going to drastic measures to rid themselves of the clutter.
According to yesterday's New York Times, more parents are becoming overwhelmed with the amount of work coming home. They're throwing sentimentality out the door and sneaking pieces into the refuse bin. A child's artistic abilities are certainly a work-in-progress, but who's to say what's worth keeping? At my son's school, the teachers recommend periodically sitting with your child to pick out favorite drawings and paintings. Doing so, they say, will help parents discover what is meaningful to your child and encourage them to talk about ideas. How do you handle your kids' growing art collections?