PBS to Launch Animated Mr. Rogers Series
Mr. Rogers' Legacy Lives On in a New Animated Series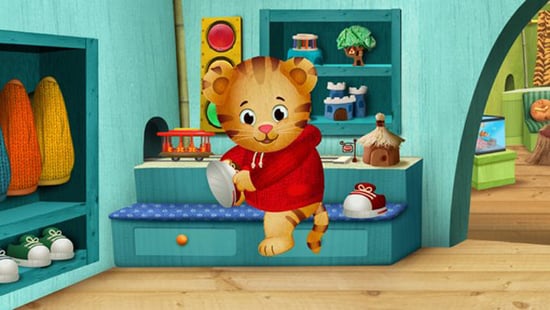 It often feels like new kids' television shows are a dime a dozen, but when the Mr. Rogers name is attached to it, moms know it's worth a viewing. Mr. Rogers' Neighborhood departed PBS's regular lineup three years ago, but its legend will live on in animated form with the debut of Daniel Tiger's Neighborhood in the Fall of 2012.
Fans of Mr. Rogers fondly remember the "Neighborhood of Make Believe'' where a little red trolley transported viewers to the puppet world of King Friday, Queen Sara, and Daniel Stripèd Tiger. The new series stars the 4-year-old son of the original tiger who invites tots into his neighborhood, which happens to inhabited by the preschool-aged children of all of the original series' characters. To further tie the animated series to the original, Daniel Tiger will start each episode putting on a sweater and tying his shoes, just like Fred Rogers did for 33 years. Many of the original songs will be back as well, but with a modern twist for today's lil viewers.
So tell us what you think. Did you grow up watching the original show? And are you excited for the new version?
Source: PBS Kids