Party Partners Surprise Balls
Kiddie Soiree: Surprise Ball Party Favors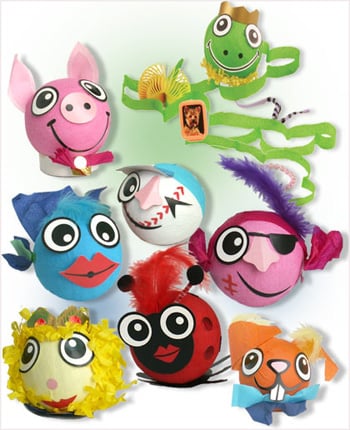 Every party needs a perfect ending, but finding unique party favors for kids can be especially hard. I love these party balls ($9) by Party Partners.
The crepe-covered spheres are decorated to resemble lady bugs, princesses, frogs, and pirates. Easy on the eyes, they are also a delight to unravel. To find out what is inside,
.
Inside each ball, babes will find an assortment of toys: watch, yo yo, tongue-twisting riddle, fake mustache, and confetti.
So forget goodie bags and all the lil filler. Just toss the wee ones a ball and let them find the prize inside!