Memorial Day weekend is almost here, kicking off the Summer and a time to celebrate our servicemen and women. Make your day off from the daily grind special by getting crafty with your kids and creating something patriotic [1] to display in your home. From seriously simple activities to projects that are perfect for older tots, this roundup of red, white, and blue crafts is perfect for showing your love of the great USA.
Patriotic Handprint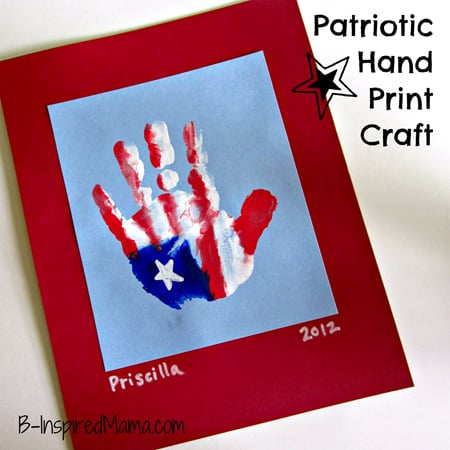 Get inspired with this fun patriotic handprint craft [2] from B-Inspired Mama. Help lil ones by painting the flag onto their hands, or let older tots be in charge of painting the flag themselves.
Source: B-Inspired Mama [3]
Star Stamps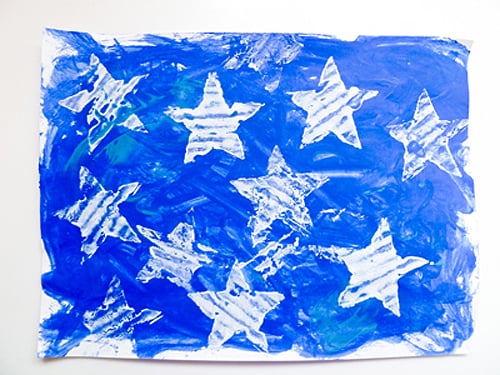 Cut out these simple cardboard star stamps [4] to create a whimsical, star-studded painting. Finger paint with blue paint, and once the paint has dried, fill the paper with white stars.
Source: So Says Sarah . . . [5]
Craft Stick Flag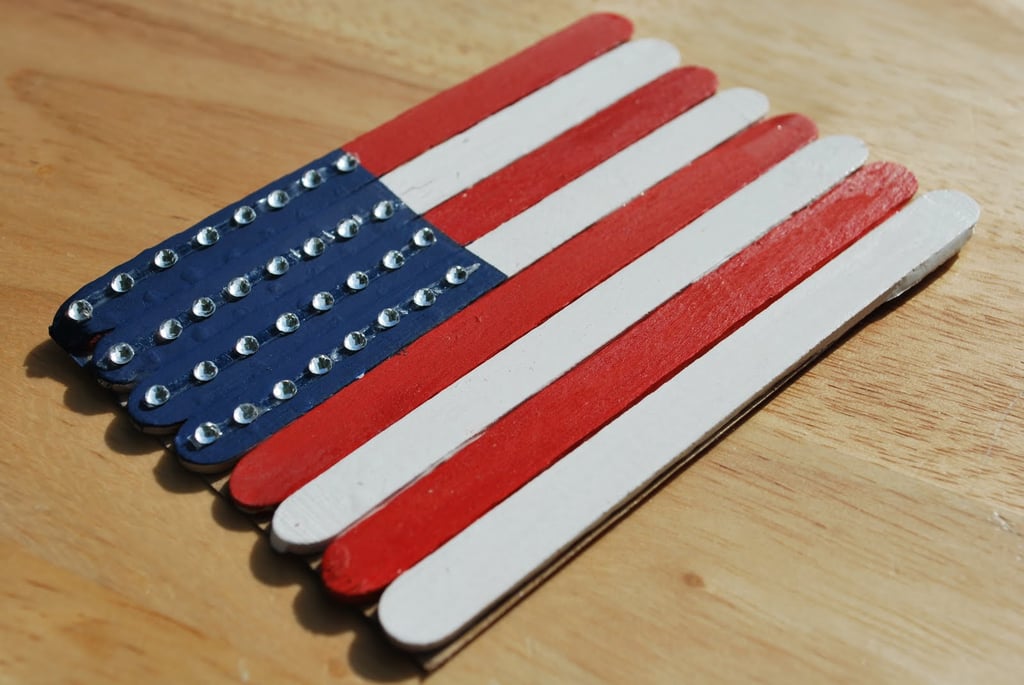 This sweet American flag craft [6] from A Pumpkin and a Princess can be turned into a magnet or used as an adorable decoration around the house.
Source: A Pumpkin and a Princess [7]
Patriotic Tin Can Windsocks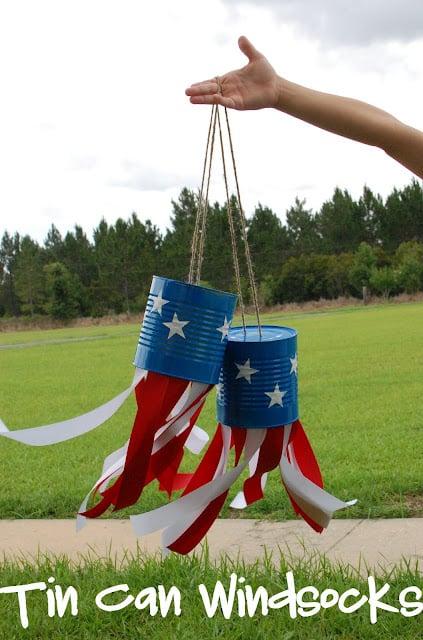 Repurpose those old coffee cans into an adorable tin can windsock [8]. Adults offer a bit of help with a few steps, making this a perfect craft for the whole family.
Source: Random Thoughts of a Supermom [9]
Red, White, and Blue Cookies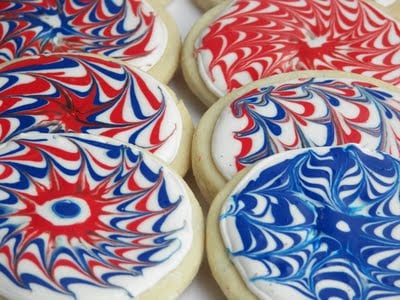 Here's a craft the whole family will love making — and eating! From Red Couch Recipes, bake up a batch of firecracker cookies [10] that really celebrate red, white, and blue.
Source: Red Couch Recipes [11]
All-American Pinwheels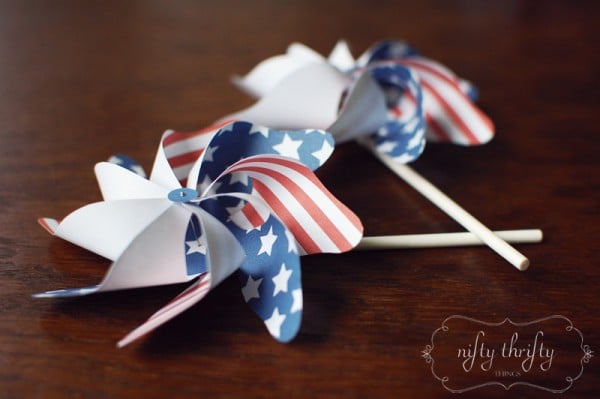 Here's an easy tutorial for making patriotic pinwheels [12] along with a free printable from Nifty Thrifty Things. Perfect for little hands or for topping festive cupcakes or treats.
Source: Nifty Thrifty Things [13]
Patriotic Ice Cube Painting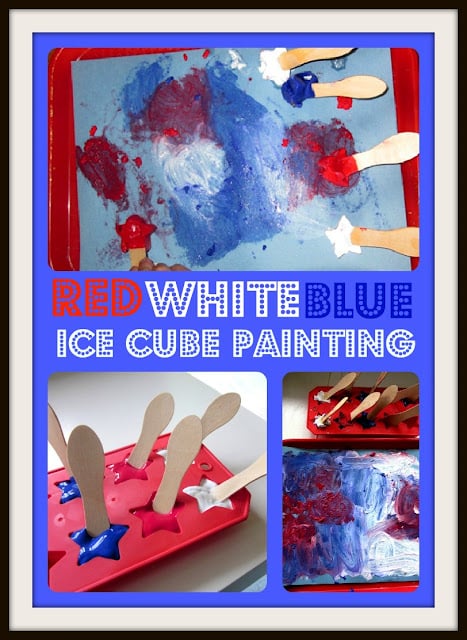 Mama's Little Muse shared this cool idea for patriotic ice cube painting [14] that is perfect for little hands. Use the frozen star paints for lots of colorful lines or for making red, white, and blue stars.
Source: Source: Mama's Little Muse [15]
Colorful Streamers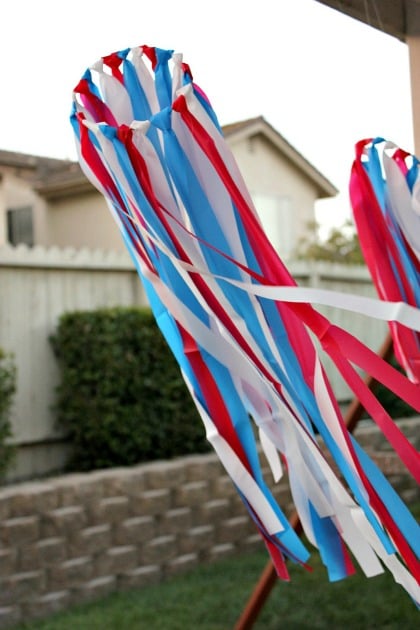 Tonya Staab from Multiples and More came up with this patriotic streamers craft [16] that uses lengths of plastic tablecloths. Perfect for honing your lil's knot-tying skills, this craft is also a lovely decoration.
Source: Tonya Staab [17]
Red, White, and Blue Bunting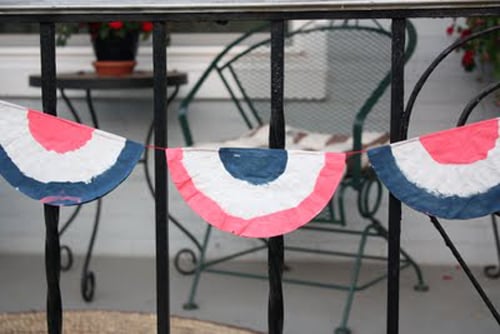 Coffee filters are the base for this patriotic bunting [18] that is a festive way to decorate your front door. With the easy-to-follow directions from Katydid and Kid, this is a fun craft perfect for kids of all ages.
Source: Katydid and Kid [19]
Stars and Stripes Sponge Print Flag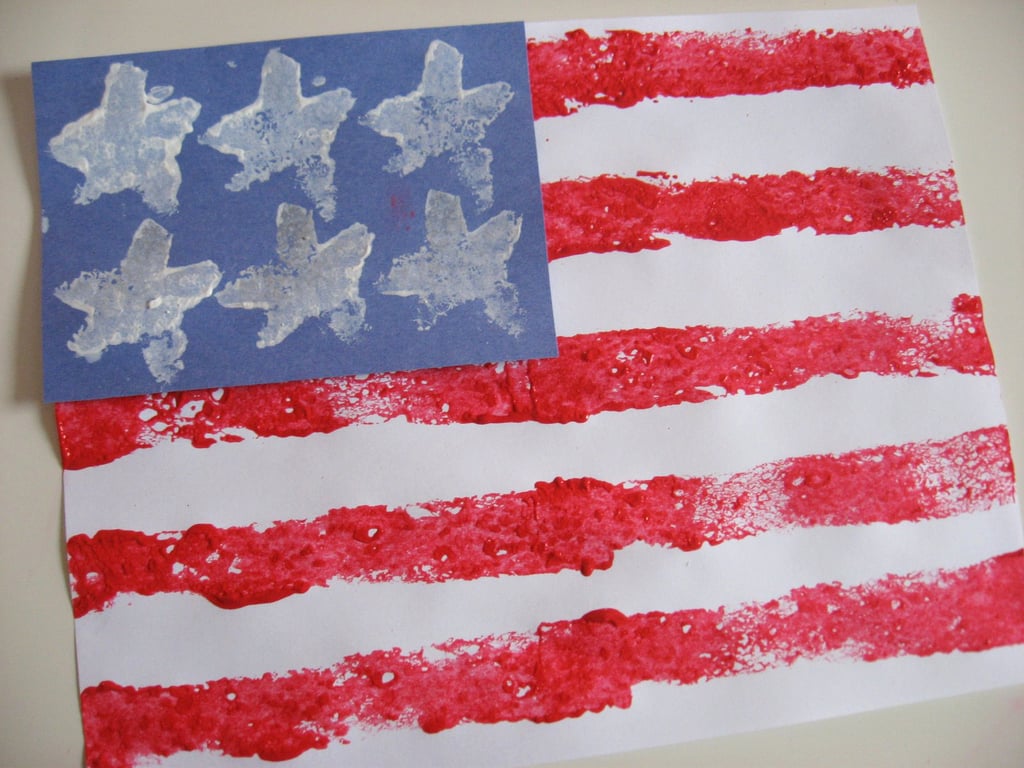 Here's an easy and fun-to-make American flag craft [20] that is made with the help of a sponge. Thanks to No Time For Flash Cards, your kids will enjoy experimenting with this patriotic craft.
Source: No Time For Flash Cards [21]
Patriotic Chalk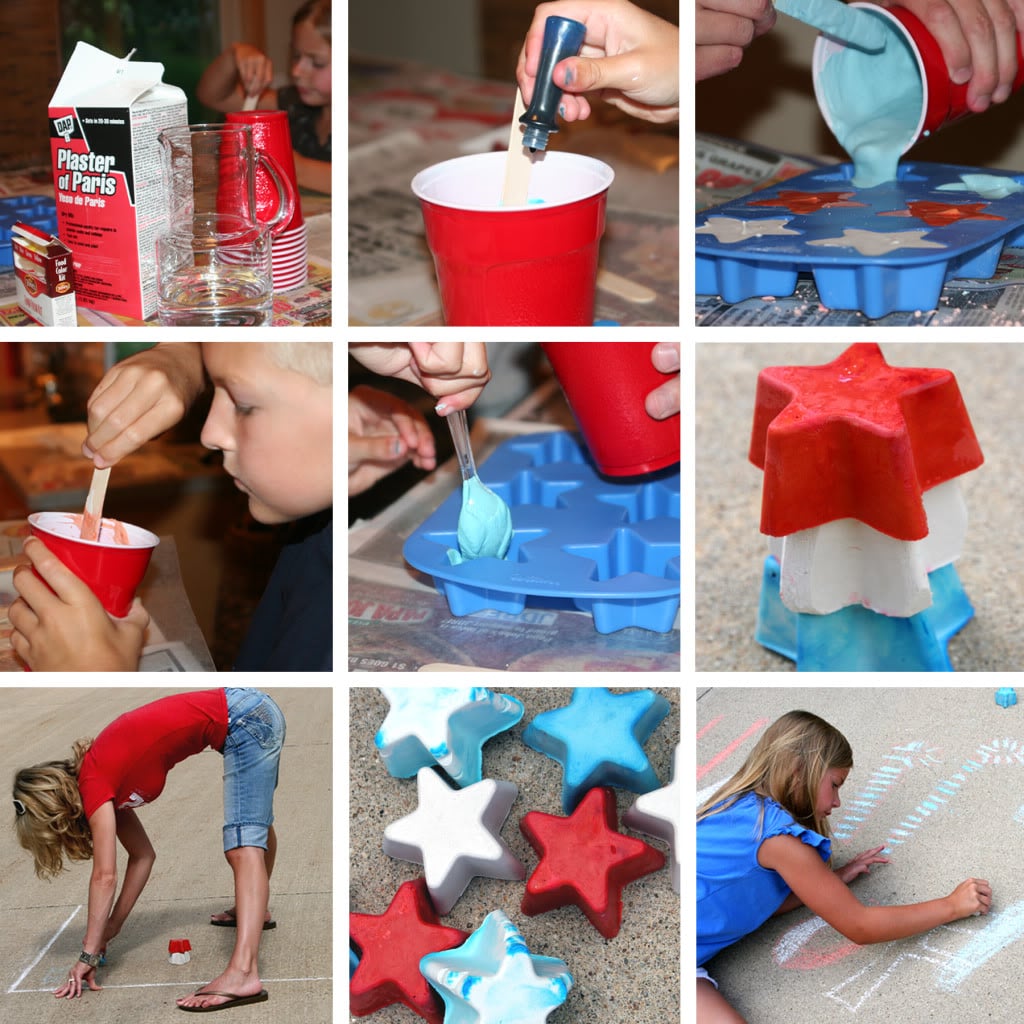 This red, white, and blue chalk makes for a fun project and even more fun crafts tool throughout the holiday weekend.
Source: Project Alicia [22]
Patriotic Sparkly Cuff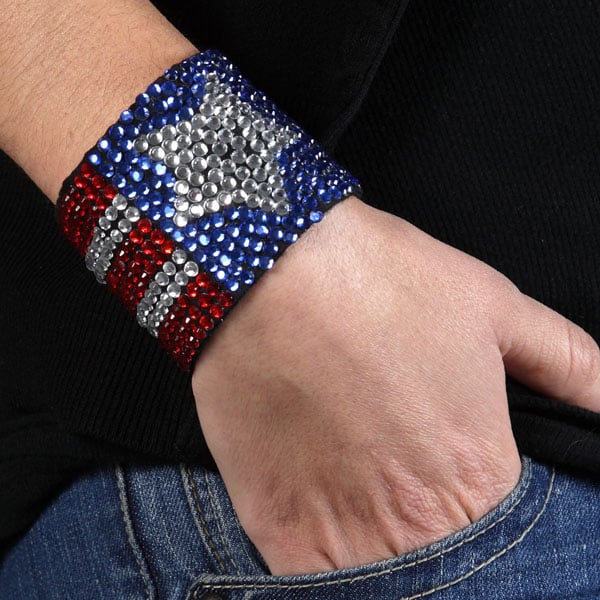 This bedazzled stars and stripes cuff is a fun and fashionable way to show your patriotic pride!
Source: I Love to Create [23]