Photo: Jon and Kate Gosselin Say Goodbye to Kids on First Day of School
Did Both Parents Bid Child Goodbye on First Day of School?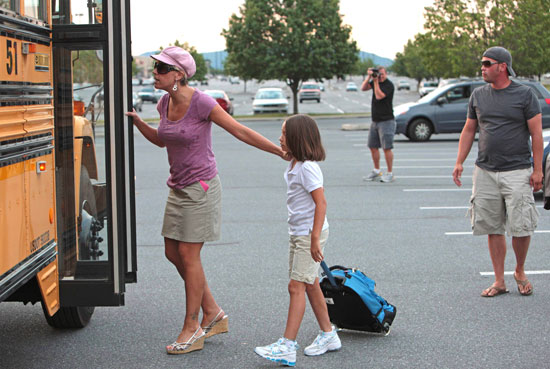 Even couples that are at odds like Jon and Kate Gosselin come together to see their children off on the first day of school. In the midst of their divorce, the parents set their differences aside to bid their twin daughters, Cara and Mady, goodbye at the bus stop. When classes resumed at my child's school this week, I noticed that most of the pupils had both mom and pop present for the big day. Many siblings were also there to show their support. What does your family do?