Photographs Highlight Real Mothers' Bodies
"A Beautiful Body" Book Highlights How "Real" Mothers Look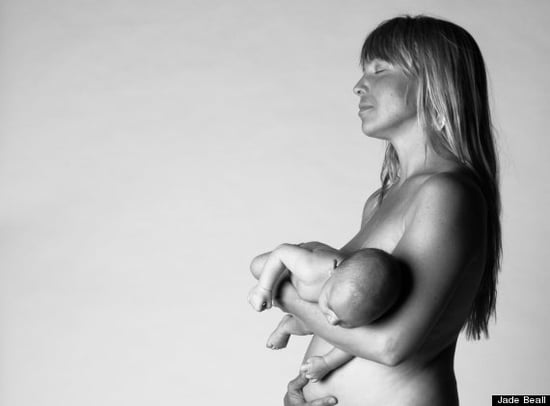 There's nothing more beautiful than the love between a mother and child, and photographer Jade Beall aims to prove just that by capturing what she says are beautiful images of mothers as they really look — "imperfect but no less beautiful for what society might consider their physical 'flaws,'" according to the Huffington Post.
To date, Beall has photographed more than 50 moms and written accounts of their journeys from self-doubt to body confidence. The stories will be showcased in A Beautiful Body, a book that Beall is producing via crowd-funding and help from volunteers.
"We are facing an epidemic of women who feel unworthy of being called beautiful," Beall told the Huffington Post, noting that mothers who have given birth can feel especially self-conscious because society "shames" mothers for not "bouncing back" after childbirth.
For more on how she aims to change society's expectations about what makes a woman beautiful, read the whole story at the Huffington Post.