Photos of the Gosselin Sextuplets
Kate Gosselin Takes Her Brood to the Eye Doctor, Have You?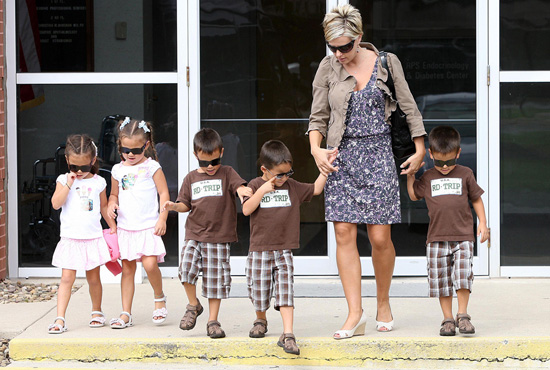 The eyes may be the windows to our souls, so it's important to maintain their health and development. Though pediatricians and schools test a youngster's vision during annual check-ups, the American Optometric Association recommends thorough eye examinations by the age of 3 to ensure that vision is properly developing and there are no indications of eye disease. Once that exam is complete, wee ones can wait until their fifth birthday before returning for another exam.
From the looks of it, Kate Gosselin took five of her sextuplets to their doctor this week, where they likely underwent eye exams. The group left wearing protective sunglasses that will surely be used for fun fare when the dilation wears off at home. Do you take your wee ones for routine eye exams?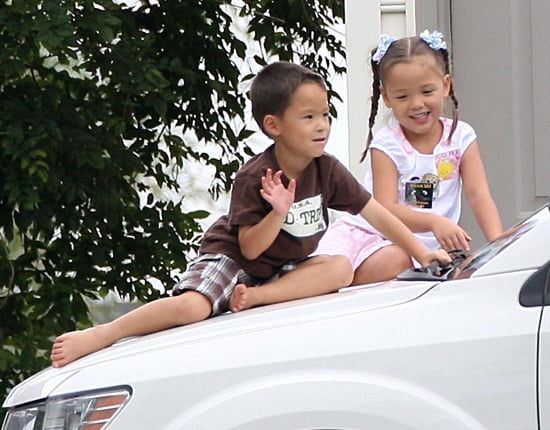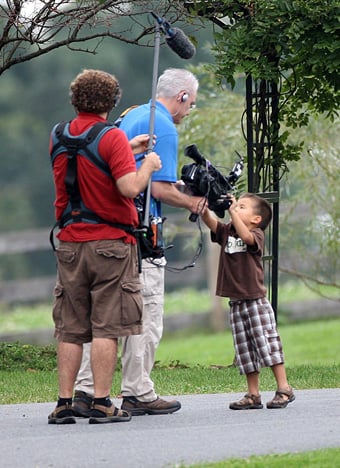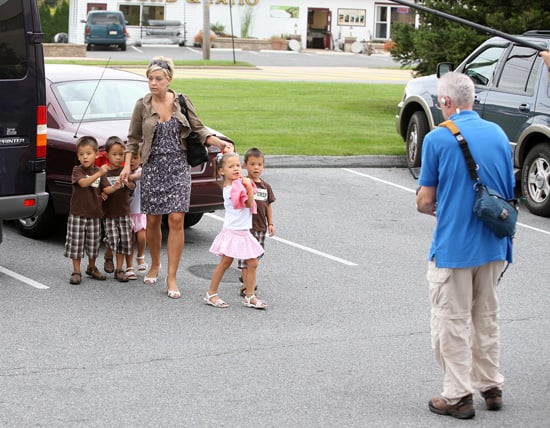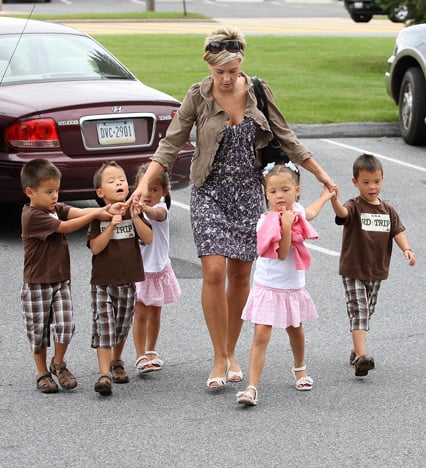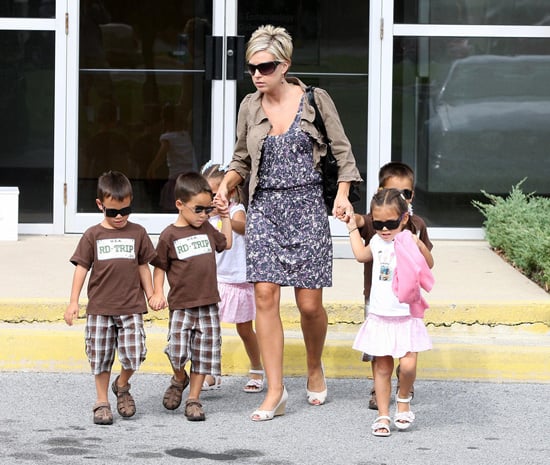 Can't get enough of the Gosselins? For more on the whole crew, visit the Jon and Kate Plus 8 group over in our LilSugar community!